Capturing the Unicorn Killer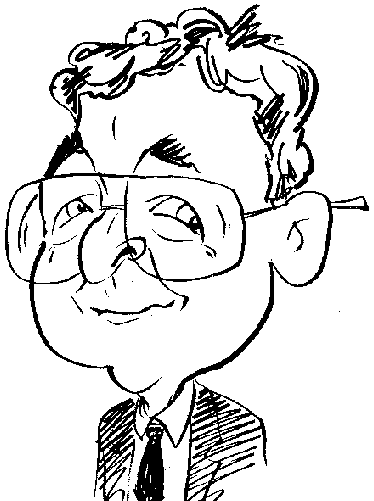 Sometimes it is not the solving of the crime but more the capture of the criminal that forms the focus of a game. The Unicorn Killer is one such offering.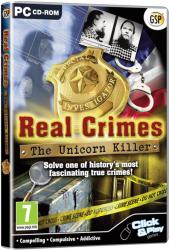 click image to enlarge
It is time to bite the bullet and join the FBI as you take on the persona of rookie Agent Jennifer Lourdes. In this role you become involved in the case to track down and capture the infamous Unicorn Killer who is better known as the murderer Ira Einhorn. Naturally, as you are only a rookie agent with little experience in such matter, you will be guided in your work by the veteran detective Alan Michaels. He is the one who will pull all the strings and keep you on the right track as you travel to different locations and investigate the various crime scenes.
Entitled Real Crimes: The Unicorn Killer, this game belongs to the hidden object genre with a small selection of mini games that help add a flavour of detection to the overall package. Although you are meant to be a FBI Agent with some degree of free will and investigation gumption, you are only allowed to operate in a straightjacket approach as you are led through the various scenes with no option to make any side tracks or diversions that might end in a dead end as would happen in a real operation. Your plan of action is laid out before you in two screens of thumbnail views of the locations and mini games that you must progress through in the pre-defined order.
After creating your profile and opting to play in either Detective (time limited) or Rookie (take as long as you need) mode, there is a rather long introductory sequence giving general background to the main game which appears on screen accompanied by the sound of a typewriter. A mouse button click does cut this short and take you straight to Detective Michaels as he shows you the first location where the victim, Holly Maddux, caught sight of her eventual killer. This opening should immediately give you a clear indication that the Unicorn Killer is not a true investigation (you already know the name of the murderer and have all the evidence that led to his conviction in his absence) but more to do with the manhunt that should lead to an arrest so that the sentence can be carried out.
Each scene takes over most of the screen area with an "L" shaped area on the left holding various information and feedback as to your progress. A count-down clock (in Detective mode) will sit on top of the list of items that will need to be located in the current scene plus your inventory and available hints. Running across the bottom of the screen is an area reserved for any conversations that takes place between the two law officers and any other characters. These conversations are limited to text and require a mouse button click in order to progress. This area disappears when your search for hidden objects and puzzle solving sessions begin.
As mentioned earlier, you are given a list of items which will need to be located in the current scene. From time to time an item in the list will be coloured either green or blue. In the case of the former, this will indicate that you need to pair that item with something else in the scene. For example this could be a spicy pepper with a hot dog or ladle with a mixing bowl. The colour green is used when you are given a cryptic clue regarding the item. Matching the two items or solving a cryptic clue brings the reward of an addition hint.
The game has two distinct types of mini games or puzzles. Occasionally you will find a set of Go Stones in a scene. You will then be challenged to place one more stone on the board to capture the maximum number of your opponent's stones. The other type of puzzle involves a visit to the FBI labs to examine evidence that could have you matching fingerprints or blood samples and untangling an image of some clothing fibre.
Based on a true story, Real Crimes: The Unicorn Killer has to rank as one of the easiest games of the hidden object genre that I have played. Without any undue effort, I was able to complete the game in well under three hours and this included the additional level tagged on at the end that indicates that there is every intension of other titles being developed in this series. I was left with a feeling of disappointment with this game. Priced at £9.99, this game requires a 800MHz processor, 512MB of RAM, 108MB of hard disk space with support for DirectX 8.0 running Windows XP and later.
http://www.avanquest.com/UK/software/real-crimes-the-unicorn-killer-136961