Mirror Mysteries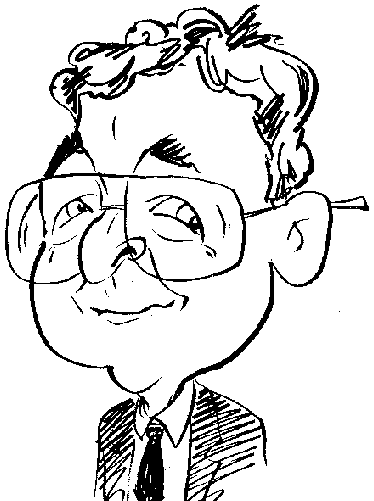 Getting the balance right between ease-of-use and a difficulty level can cause problems. This next game only really succeeded in one of these two areas.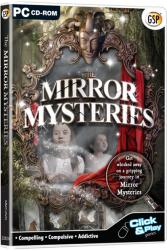 click image to enlarge
Imagine the scene. You are driving your car along a country road with your two children sat on the back seat. Obviously it has been a long journey as the children and yourself are rather tired. Maybe this tiredness plays a part in your decision making as you decide to stop for a break outside an old fashioned house that looks as if it could heave been built by the crooked man of nursery rhyme fame. After warning your children not to get into trouble you fall asleep. On awakening your children are no where to be seen and so you decide to enter the house to look for them. This is the rather contrived beginning to Gogii's Mirror Mysteries which is now available on the Avanquest GSP Click & Play label.
As an unflappable parent, you quickly take in your stride the appearance of the Spirit of the Mirrors who explains he has taken possession of the children because of the damage they caused to the mirrors in the house. After some to and fro dialogue between the two of you, both spoken and displayed in text format, you agree to enter each of the worlds concealed within the mirrors in order to carry out various tasks to secure the release of the children. In total there are seven mirrors which need to be entered but you have no choice in the order in which they are visited.
As you enter each world you are requested to carry out a certain task by one of the residents of that world. These tasks are all based on hidden object searches that need to be carried out in various locations. As with the mirrors, you are restricted in the order in which these locations can be initially accessed. However once you have visited a location you can return to it at any time by clicking on the map option that takes the form of a book positioned in the lower right corner of the screen. Next to this book is a Hint feature which does need an increasing period of time to recharge after each use.
Hidden Object games tend to divide themselves into two categories. You either need to find whole objects or the different components that make up each object within a specific scene. Mirror Mysteries falls into the latter category. The Hidden Objects are displayed across the bottom of the screen. Some of the items will be greyed out to indicate that you will need to perform some task before they become available for discovery. Helping you search for the different items is a magnifying glass feature that zooms in on the screen. This can be turned on and off with the right mouse button. You can still select items even when this feature is active.
Once all the various components of an object have been located then it becomes available for use within a scene. Some objects can be used immediately in the current scene while others are automatically transferred to a Shared Item pane for use elsewhere. In both cases appropriate locations will be highlighted by an outline silhouette of the object.
From time to time you will come across a puzzle or an area that glows. This glow indicates that you can explore this area further in order to locate some of the missing components. When you enter such a location, any items concealed there will be shown at the bottom of the screen. A certain amount of travelling backwards and forwards between these locations will be necessary in order to find and replace the items. As a reward for completing these tasks, you will be rewarded with two pieces of glass which are then automatically replaced in the appropriate mirror. Making you replace these glass pieces in the correct position as part of the game would have helped add to the challenge of the game.
Once all the mirrors have been repaired, mother and children are reunited but I will not reveal how this reunion comes about. You will need to play the game to find out yourself. The game, apart from a couple of the puzzles, which you can opt to skip if they prove too difficult, is one of the easiest Hidden Object games I have played. Even with a break for food, I was able to complete it in under three hours and there was no real incentive to repeat the experience by playing again.
Mirror Mysteries requires a 1.00GHz processor with 512MB of RAM, 100MB of hard disk space and support for DirectX 8.1. Priced at £9.99 is best suited for those tackling Hidden Object games for the first time.
http://www.avanquest.com/UK/software/the-mirror-mysteries-136933