A Colossus Settlement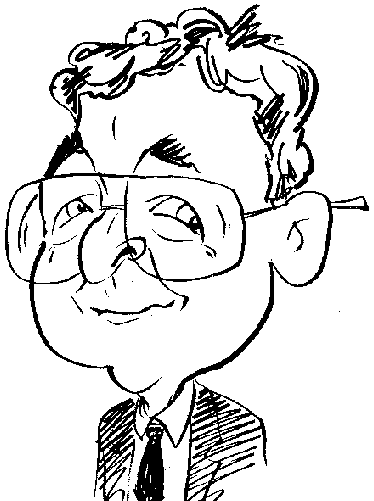 Settlement development, hidden object game play and puzzle solving come together in a new title from the Alawar casual gaming site. The game casts you in the role of a 300 year old Emperor.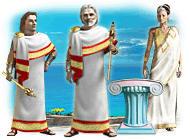 In the game of Settlement: Colossus you take on the role of a 300 year old emperor who was once honoured by the Gods and who ruled his people wisely. However events turned against him and he lost his true love as his kingdom was laid to ruin by his enemies. He was forced to lead his loyal band of followers in a search for a new homeland. After many years of fruitless searching, a ripe, uninhabited location was discovered. The emperor could then organise his followers to help build a new and thriving city. This is the situation facing you at the start of Settlement: Colossus.
Published by Alawar and developed by Alawar Five-BN, Settlement: Colossus opens with a tutorial-style series of hints to introduce you to the game's various elements. Starting with a full screen view of the chosen location, you have a resources bar (initially empty) across the top of the screen plus a rechargeable Hints feature. Your initial task is to provide your people with food. This involves collecting berries from a lakeside location.
As with the other resource gathering tasks that feature throughout the game, you will need to put on your hidden object hat as you search for the desired resources. Later on, as more types of resources become available, you will need to select appropriate locations contain what you need. In some cases you will find that some sites hold a mixture of resources so, for example, you might come across reeds, clay and brushwood at one site while moving to another location could reward you with ore, clay or bricks. Fortunately you are informed as to the resources available at a particular site at any given time.
The central base of operations for any settlement is the gathering site and this developing community is no different. By clicking on this area you can access information regarding your resources, development, artefacts and the various facilities available to the village. Using tabs you can quickly switch between the current state of these features and work out what tasks need to be carried out.
Of course your followers will want to have their say in the way things progress. Your advisors will make suggestions on how best to proceed. However you will also receive requests from individual citizens for new equipment and help to carry out tasks. You could be asked to build a bridge for easier access to a location or place lights in a series of passageways within a mine. In order to carry out these tasks you will need to tackle one of the various mini games that are available. These mini games vary in type and difficulty. Building a bridge is easy; travelling through a dark maze with a torch for company looking for stones could prove frustrating; while protecting crops with string does call for some lateral thinking.
Hidden object game play does form a major part of this game. A great deal of work has gone into the creation of the various locations (lakeside, wood, mountains, cave, farm and forge to mention just some). Based on detailed and realistic backdrops, each scene contains appropriate animations as insects scurry around, plants sway in the breeze (rain, thunder and lightning also feature) and water drips for rocky ceilings. Cleverly integrated into each scene are the discoverable items which need to be located. As mentioned there is a rechargeable Hint feature that will pinpoint a random item while you also get help as items will occasionally emit a short sequence twinkle to let you know they are there.
When searching a particular scene you are limited to the amount you can carry. This amount does increase a little as you develop new technologies and produce better equipment. As well as providing food and shelter for the community, you will also need to take care of other aspects of their welfare. A temple will need to be built to please the Gods while the people will want features such as a sauna and even an occasional day off. You will soon find that there is no rest for even a 300 year old emperor.
I must admit that my initial feelings for this game were not very positive but I soon found myself spending increasing amounts of time playing the game. In order to get this review finished I have had to ration my playing time. You can download the usual 60-minute trial version of this game before playing $9.99 or £7.17 in the UK for the full unrestricted version. Settlement: Colossus requires a 900MHz processor, 128MB of RAM, 128MB Graphics card, 600MB of hard disk space, support for DirectX 9.1 running Windows XP and later.