Containers and Hidden Objects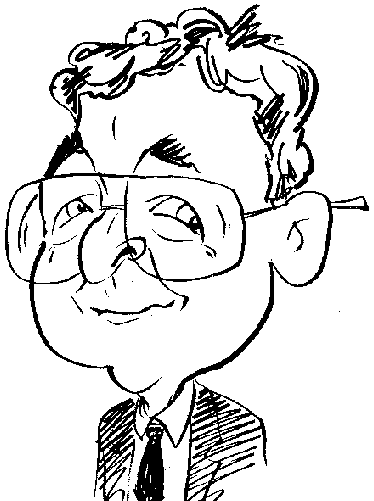 Review controls
Do you fancy being a journalist? If so then you can take on the role of Nicole Rankwist who works for a New York paper. However it is in her role as dutiful daughter that she gets involved in The Mystery of the Crystal Portal.
Buy Now!
Avanquest Luxor Adventure
Direct from Avanquest
only £9.99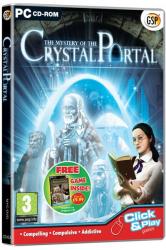 The Mystery of the Crystal Portal is a game in the popular hidden object adventure genre but, in this case, with a novel twist that adds an extra challenge for the player. As often happens in games of this type, it all begins with a message from one family member to another. Nicole has had a telephone conversion with her father in which he was rather excited about his latest discovery which, he claimed, would "change the cause of humanity". Naturally he immediately goes missing so setting Nicole on her quest to find her father and discover the truth of his latest discovery as she visits over 20 different locations spread through Japan, the Swiss Alps, Africa, the Mayan ruins of Guatemala and Russia.
In the course of her travels Nicole meets a variety of characters with whom she converses to gather more information. These conversations are conducted entirely in text format with each participating character appearing alongside their dialogue and then disappearing. You can, if you wish, speed up these sequences with a few mouse clicks.
As Nicole enters each new scene she will be faced with various tasks. In many cases the task will involve finding specific items within the scene. However in order to reveal the items required Nicole must first locate a "container". This is not as easy as it may seem as a "container" could mean literally anything. Of course you could click away wildly in the hope of finding a "container" as there is no penalty (thank goodness) for over-indulgence in bouts of random mouse action but why not give your clicking finger a rest and adopt a more "scientific" approach by using your mouse to scan a scene either via horizontal or vertical routes. By keeping a watch on the mouse cursor you can identify "containers" when the cursor changes shape.
Once found, a "container" will show monochrome images of the items to be collected. As each item is identified, it needs to be dragged onto its monochrome image. Be aware that some of the items will be shown at a different angle within the scene or, in one or two cases, be hidden in another object or only revealed by finding all the items for another "container". Maybe my horizontal/vertical scanning was not as precise or accurate as I would have liked but it did seem that some "containers" could not be accessed until certain tasks had been completed. What was certain was that some items would remain dormant until the appropriate "container" was opened while other items could be picked up at any time thus causing annoyance when you discover their "container" was not opened so could not be placed in their correct position.
Each location features more than one scene which you can move between using Nicole's father's journal located in the top right corner. There will be occasions when you will need to locate items in scene that will be needed to complete a task in another scene. It is at times like these that the game can throw up an anomaly. For instance Nicole needs to light a fire in one scene but needs to find the matches elsewhere. However once the matches have been found and Nicole returns to the original scene, the fire will already be burning away merrily.
Having completed all the tasks for the current location, access is given to a secret area. This brings the puzzle solving element into play. Arranging a set of tiles into the correct pattern or using weights to balance some scales are just a couple of examples.
Rolling panoramic scenes are used to link together the different countries in Nicole's itinerary. As with the main conversations, the dialogue accompanying these linking passages are in text format. The images are far more interesting that the dialogue. In fact the graphics throughout this game are of a high standard and some attempt has been made to ensure that the hidden items are not too incongruous to the host scene.
Initially I felt that I was not going to enjoy this game but that feeling soon passed although a degree of frustration took its place when searching for the "containers". As with the other titles in the Click & Play series, The Mystery of the Crystal Portal has been priced at £9.99. Perhaps as the game does not quite match the depth of scope of some other hidden object titles, the decision has been made to bundle a second game, Mysteryville, at no extra cost. This is another hidden object game but it does lack the graphical splendour (but I did appreciate the rippling effect as each task is completed) and original game play of Crystal Portal. However Mysteryville is free so I can not complain too much.
You will need to have an 800MHz processor, 128MB of RAM running Windows 2000 and later.
http://www.avanquest.com/UK/software/the-mystery-of-the-crystal-portal-134476