The Secret of Margrave Manor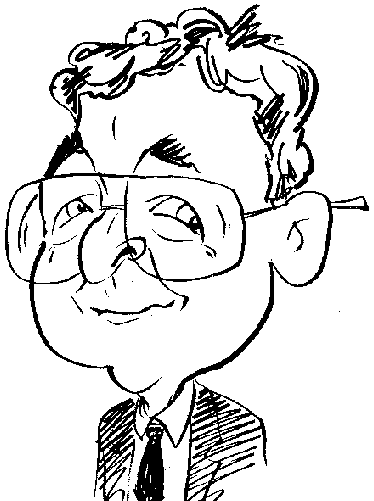 What would you do if you received a letter dated ten years earlier? Edwina Margrave decided to set out in order to find the sender.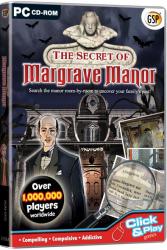 When looking for hidden objects what better place to start than in a house especially if it is an old dwelling with plenty of rooms plus various nooks and crannies that can provide a multitude of locations in which to conceal items. Throwing in a missing relative plus a 10-year gap to add a touch of mystery with a possibility of foul deeds and you have the basis for a Click & Play game entitled The Secret of Margrave Manor available on the GSP label.
You take on the role of Edwina Margrave, an orphan brought up by her godfather. On her 20th birthday she receives a letter and a strange shaped stone from her grandfather Edwin Margrave. The letter is dated some ten years earlier which only goes to increase Edwina's desire to meet this long lost relative and so she arrives at Margrave Manor.
On arrival the place is in darkness until Edwina discovers the light switch and comes face-to-face with Gerard who is the Margrave butler. Unfortunately he has not been doing much "butlering" recently as Edwin Margrave disappeared ten years ago. As Gerard recognises Edwina's stone, he agrees to help search for her grandfather. This initially involves searching a couple of locations for a candelabrum, candle, matches, screwdriver, pliers and a key (no apologies for mentioning these items as they are constant and appear at the start of the game every time you play). Edwina then discovers that her stone is part of a key puzzle needed to open her grandfather's study. At this point the game begins in earnest and a degree of randomisation adds the element of surprise.
You are given the choice of playing the main game; opting for free play which allows you to tackle rooms already unlocked by a previous visit; or viewing your collection of items awarded for completing the various rooms. When playing the game you are presented with a random selection of six rooms, represented by pictures on a wall, which need to be visited in a set order. Generally entering these rooms, filled with all manner of oddments, furniture and knickknacks, requires you to find a list of items. Instead of giving you immediate access to the whole list, items appear across the bottom of the screen with just three or four being visible. As these items are located so the next in line takes their place.
As Margrave Manor is a rather old building, the electricity does tend to fail in some rooms. In such cases you have a torch to help with their search. The torch lights up a small section of the room and needs to be moved around. From time to time you are not required to find hidden objects but the subtle differences between almost identical scenes displayed side by side. As you complete each room you are rewarded with an object to go towards your collection and the room's picture falls from the wall.
When visiting the last room in each set of six, one of the items to be discovered will be a crest. Once you have located this item your search of that room ends and you receive the next part of the key puzzle. This needs to be placed in the correct position on Edwin's study door. A new set of six rooms will then appear on the wall.
As mentioned the different rooms are cluttered with all manner of objects making searching rather difficult. Fortunately, as with all games of this type, you are provided with a Hint feature. In this case you start off each room with two hints. An extra hint is awarded every three minutes of your search which can last up to 15 minutes. Failure to complete a room search within this reasonable amount of time means you will need to start your search again for that room.
At regular intervals torn sheets of paper are discovered. You will need to put them back to their original state in order to find more about the background story and, hopefully, clues as to what has happened and a means of solving the mystery of Margrave Manor.
The various rooms are well drawn. Appropriate sound effects and flashes of lightning help add to the overall atmosphere of a house with hidden mysteries. Rather disappointingly, while you do get a brief audio introductory commentary, any conversations between the characters in the game takes the form of printed dialogue. Another minor gripe concerns the selection of items to be located when using a hint. You even had to make the appropriate selection when only one item remained.
The Mystery of Margrave Manor is certainly packed with hidden objects to be found in the 16 searchable rooms which often call for several visits. It is not a game you will finish in a single session as it should keep you occupied for quite a while. Priced at £9.99, the game requires a 600MHz or better processor with 32MB of RAM and 80MB of RAM running Windows 2000 and later.
http://www.avanquest.com/UK/software/the-secret-of-margrave-manor-117514