Logic Puzzles Galore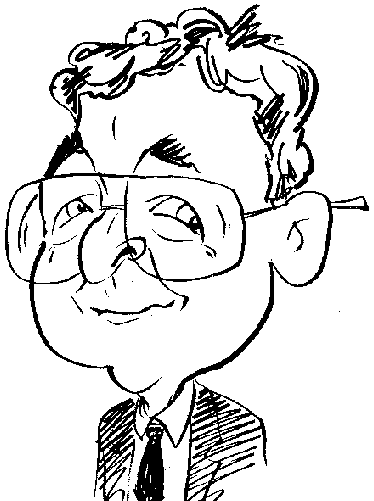 When it comes to number crunching and logic, the computer is in its element. It is therefore no great surprise to come across a new title from MumboJumbo that combines these two features in a game entitled Everyday Genius: Square Logic.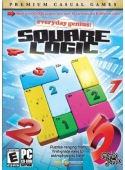 Developed by TrueThought, Everyday Genius: Square Logic take takes a leaf out of the Sudoku methodology by working with square grids that hold numbers that are not allowed to be present more than once in each column or row. While there are some similarities between these types of puzzles, there are more than enough differences to make Square Logic stand out from the competition. Whereas Sudoku presents you with a puzzle that has a few cells already filled in, Square Logic takes on a completely different approach by using a series of rules that need to be followed in order to position the available numbers that start with 4 by 4 dimensions and gradually increase to 9 by 9 cells.
A Rule in the Square Logic universe consists of a mathematical sign along with a target number. For instance you come across the following examples: - 2=, 15x, 8+ or 5-.and you will need to select the number or numbers that can conform to the appropriate symbol and the target number. As well as individual cells this game makes use of or groups of linked cells which are known as Cages. All the cells within a Cage will have the same colour to help identify them. A Rule can apply to either a single cell or a Cage.
The game is divided into five distinct areas that will take you on a trip from the Ocean through a Canyon, Forest, Mountain and on up to the Sky. Each area consists of several locations through which you need to work your way through by solving the puzzles attached to them. Fortunately, especially as Square Logic has over 20,000 puzzles, you do not need to tackle every single one in each location in order to progress to the next stage. At any time you can opt to tackle the Challenge round. By completing this successful you can open up even more puzzles and move on to the next location. Later you can return to a location and solve other puzzles rated as easy, medium and hard.
For the first few levels of the game, the clues tend to concentrate on +, - and = signs with the target number. These clues are relatively easy to work out and should cause no problems. Even the introduction of multiplication and division only increases the difficulty level slightly. After all when the clue is 15x, the only possible two-number answer is 3 and 5 – you only need to decide which number comes first.
The next type of clue to arrive tells you whether the number should be odd or even and is quickly followed by < and > symbols linking adjacent cells. At times it helps to eliminate those numbers it could not be to arrive at the correct solution. Earlier I mentioned that any cells making up a cage have the same colour. However this does not always apply as you make progress in this game. From time to time this visual clue is removed so that you can never be sure how many cells there might be in a cage. A paint palette is available for you to colour cells.
As well as offering you a single playing board, Square Logic also has a number of puzzles that are made up of two boards that appear side by side. Both boards will have the same layout and solution, but the clues displayed will be different on each one. By switching between boards and solving the available clues, both boards will be filled in simultaneously.
A tutorial is provided to help you get started and there is also a Help feature that can be accessed at any time. However rather than tell you which number fits in which cell, the Help feature attempts to point you in the right direction to solve the problem yourself. For example you might be told to look at a specific row or an individual cell. A record is kept of all you achievements including how many levels have been completed and puzzles solved.
While there is little you can do to make grids look sexy and attractive, the game's graphics are suitable for puzzle solving while the accompanying audio is subdued and does not interfere with your train of thought. You can download a 60-minute trial version of the software from MumboJumbo while the full product will cost $19.99. The game requires a 1.0GHz processor with 256MB of RAM, 30MB of hard disk space running Windows XP and later.
http://www.mumbojumbo.com/games/Everyday_Genius%3A_SquareLogic