Gear4 KRG-D50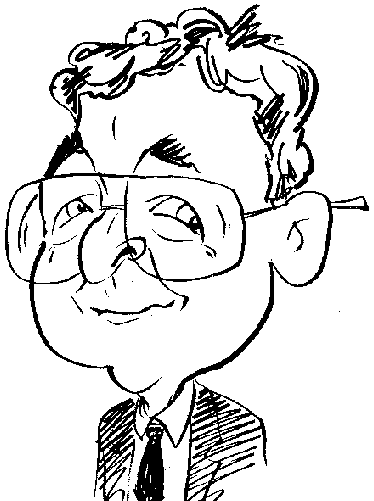 Review controls
Sometimes a product's title can give you a clear indication as to its purpose and functionality but this is not always the case as this next product illustrates.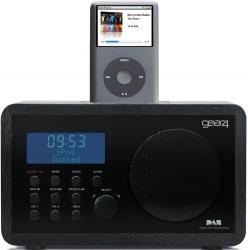 The KRG-D50 gives nothing in the way of evidence to explain what is in the box. You could easily indulge in flights of fancy as you come up with numerous suggestions as to what the KRG-D50 actually is and still not come anywhere near the fact that this is a radio-alarm with iPod docking and charging capabilities. Even then there is one important feature still to be revealed. Unlike other such devices that I have looked at in the past that offer FM/AM radio reception, this Gear4 product is a DAB radio that allows you to switch between DAB and FM stations.
Adopting a sort of retro wooden box look , which I found quite appealing, and with a touch of Henry Ford's philosophy – any colour as long as it is black - the KRG-D50 has measurements of 213 x 111 x 129mm (W x D x H). Mains power, AUX and headphone connection sockets are kept out of the way and are located on the rear of the unit as is the extendible aerial. The top of the box features a large snooze button and the iPod docking station. Three dock adaptors are supplied as standard. A reflective front panel, susceptible to the fingerprint smear disease, houses a circular speaker grill, 2⅝ x 1-inch display screen and various selection buttons which, in some cases, change their function depending upon the chosen mode.
There are buttons to switch between standby and on mode; select the source media with a choice of Dab/FM/AUX/iPod; adjust the clock and set the two alarms that are available. An info button can provide station details or restart an iPod track. Up to 20 presets, shared equally between DAB and FM, can be assigned to your favourites stations. Setting up the presets is relatively straightforward while selecting a preset is not as convenient as it could be as you need to cycle through those available. Separate buttons are available to adjust the volume level in either direction. Various settings, including that of adjusting the date and accessing your iPod, can be applied using a Menu button. Finally there is a knob to cycle through the available radio stations in either DAB or FM mode.
Apart from the snooze button and station selection knob, all the various control buttons are almost flush to the surface. This arrangement might cause problems when trying to operate them by touch alone, as might occur when using the product in a darkened environment. This situation is not helped by Gear4's decision to not include a remote control device option with this product. While this decision might have been taken as a cost issue, I feel that it is a mistake as users now expect to be able to control such devices from a distance.
It was noticeable that selecting the required settings for the alarm did require you to respond to the various prompts quickly otherwise the mode would automatically turn itself off and you would need to start again. You also need to work your way through all the various alarm options, such as Mode, schedule and volume level, in order to reach the Save command which needs to be implemented for this feature to work. If your chosen mode is unavailable, for instance if you select iPod when one is not attached, then you get the default beep sound.
Audio quality was of a reasonable standard with acceptable volume levels available with most modes. The one exception was when I attached an MP3 player via the AUX socket The volume level was reduced significantly to such a degree that I would hesitate to use this aspect of the device. When not being used to deliver audio content, the screen will display the current date, time and an appropriate icon to indicate if an alarm has been set. This display automatically dims after a few second and can be returned to full brightness by pressing any button. I could find no method of altering the time delay for dimming to take place. Gear4 has priced this DAB Radio with iPod docking at £79.99. This is a reasonable price but I still would have preferred a remote control to have been included in the product.