Apple iPod Nano 8GB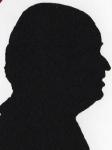 Review controls
I have owned a first generation Apple iPod Nano for a while; just recently it started to become unresponsive and then early on Sunday stayed switched on with no button working. So as I was working with a product that needed an iPod what do I do?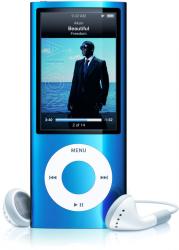 click image to enlarge
Having purchased a number of things from Amazon and have a Prime account meaning I get guaranteed next day delivery free. This however only works on items ordered on Monday to Thursday. Recently I have seen same day delivery offered so I paid my £7.38 and had a brand new iPod sitting on my desk seven hours later and my review was able to be completed.
So what did I buy, another iPod Nano, this however was the latest generation and has 8GB of memory and includes not only a rather good FM radio but also an excellent video camera, neither of which my original 1GB unit had.
Overall it seems bigger (maybe because of the much larger screen) but it is the same width and length at 9x3.6cm but amazingly is even thinner at a maximum size of .6cm thick. It is also lighter at 33grams (my original was 42grams). The screen is 5x3.3cm while the original was 3x2.3cm. Mine is described as black but while the fiver position joystick is black I would describe the colour as gun metal grey, however they do lots of colours.
The controls are still the five position joystick arrangement on the face; the hold button is still in the same place on the top but looks smarter, the connection lead is the same but has changed sides with the 3.5mm jack socket on the base.
Looking at the Interface, my old iPod had Music, Photos, Extras and Settings all of which had sub folders and Shuffle Songs. My new one has Music, Videos, Photos, Podcasts, Radio, Video Camera, Extras, Settings all with sub folders and Shuffle Songs. The range and variety of what are on the sub menus are far more varied. The bottom 1cm of the screen shows details of what is in the folder that is currently being highlighted.
If you have used an earlier Nano then using this latest 5th generation one will have no problems in store. My one annoyance is with the software, it insists on using the latest 9.01 Apple iTunes software that is very close to 100MB of download. You then have to register (I hate forced registrations) before it will let you do a synchronisation. Accepting their terms and conditions is not enough, now I remember why I hate Apple so much.
The FM radio gives great reception assuming you have earbuds connected (these form the aerial) and the radio even has a feature that allows you to pause live radio. It remembers the frequency of the last station you listened to.
The video camera takes amazing images in low light and even in the opposite very strong sunlight. At this time of year the sun (when there is any) is always low in the sky and taking a 360 degree video means on a sunny day taking straight into the sun, I could see nothing but the image on the camera had only a little flare when straight on. One minute of video uses around 20MB of space.
The difference between my early Nano and this 5th Generation offering bears no real comparison the only things that are the same is the Nano name and the fact that both are made by Apple. Even after a short time I am glad my old unit froze even though it meant spending money for what I thought – at the time – was a similar product.
Trying to think what else it could have, possible a sleeve or slip case and maybe a still camera but that would need a flash and overall this is so tiny it would not fit.
Doing my Internet searches found the iPod Nano 5th Generation 8GB unit for a best price of £107 including free delivery from the first link below.
http://www.amazon.co.uk/gp/product/B001P3NUZI?ie=UTF8&tag=gadge0a-21&linkCode=as2&camp=1634
http://www.apple.com/ipodnano/features/ has more details with lots of illustrations and video.
(image courtesy of Apple)