Samsung Blu-ray player BD-P1500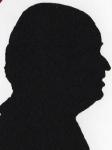 Review controls
This Blu-ray player was the one I used with the recently reviewed Samsung Series 6 Full HD LE32A656 however any full HD TV should allow you to see the full glory of Blu-ray. To hear the full cinema sound quality you will need a 5.1 or 7.1 sound system.


click image to enlarge
The Samsung BD-P1500 is 43x31x6.5cm with leads inserted in the rear. It has matt black top and sides with grey back and base, the front is shiny black. The following connections are on the back a hard wired (1.35metre) power lead, HDMI out socket, USB socket, Ethernet socket, Optical out and a set of six Component Out and A/V out.
On the front is the drawer to insert the DVD in with an on/off button underneath and an open/close button to it's right on the right side of the front is a four position control. These are play/pause, back, forward and stop. However once switched on everything can be controlled from the 47key remote control.
There is a rather good 68 page User Manual. This explains all the controls and also informs you of the other types of media the unit can play. There is also a four side Quick Setup Guide that should get most people started. Connection time should be less than a minute.
It was with some foreboding that I connected the supplied component leads (problems when used with Sony Blu-ray player) but although the quality was okay including speech why oh why do manufacturers not include an HDML cable as this gives best output. The rest of my review was conducted using an HTML cable.
Blu-ray output is all about picture quality, clarity depth and sharpness on the video side. On the audio side you really need either a 5.1 or 7.1 speaker system to get the best out of it. I am amazed that only Component leads are provided. To me it's rather like buying a five gear car with a device that stops you using forth and fifth gear.
The ideal solution would be to connect your Blu-ray unit through a Home Theatre system or an Amplifier/Receiver. When a disc is first inserted I found the searching of the disc noisy and a little off putting but once it starts playing it is totally silent.
My tests were conducted with the Samsung Full HD TV LE32A656 (reviewed a week ago) and as both units were 1080P I suspect that is why the Component cable supplied worked without problem. When I reviewed the Sony System the TV I used was the more normal 'HD Ready'. If you only have 'HD Ready' rather than full HD then I cannot stress enough that you need an HDMI cable.
The other types of discs (apart from Blu-ray) that can be played are BD-ROM, BD-RE/R, DVD-RW/-R, DVDVideo and CD-R. Most people tend to think of Blu-ray as a great way to watch films the quality is better – even without 5.1 or above in audio – and superb close to cinema quality with it.
Blu-ray discs are 25GB or 50GB so often contain a lot more information than a standard DVD so while the films are currently more expensive I understand that dual copies DVD and Blu-ray are likely to be marketed and unless their premium over the standard Blu-ray they cannot possibly be a success. It does mean that your standard DVD player might not need to be trashed as most homes have more than a single TV.
Ideally you need to see the same film on DVD and Blu-ray side by side to see/hear the difference but take my word on the right equipment you might go out less and watch more films at home and with the current credit crunch that may be a way of spending to save. You can produce the popcorn for a few pence.
Doing my Internet searches found the Samsung Blu-ray Player BD-P1500 at a best price of £145 including free delivery. However if you don't have one buy an HDMI cable.
http://www.amazon.co.uk/gp/product/B0016J72SM?ie=UTF8&tag=gadge0a-21&linkCode=as2&camp=1634
The Samsung BD-P1500 is available from Amazon for $199 including delivery on the following link:
http://www.amazon.com/gp/product/B0014H16V0?ie=UTF8&tag=gadge0a5-20&linkCode=as2&camp=1789
The Samsung BD-P1500 is available from Amazon for €207,06 including delivery on the following link:
http://www.amazon.fr/gp/product/B001AC4TN6?ie=UTF8&tag=gadge04-21&linkCode=as2&camp=1642
http://www.samsung.com/uk/consumer/type/type.do?group=homeentertainment&type=blu_rayplayer&pid=uk_home_image1_BluRay