A Hollywood Headset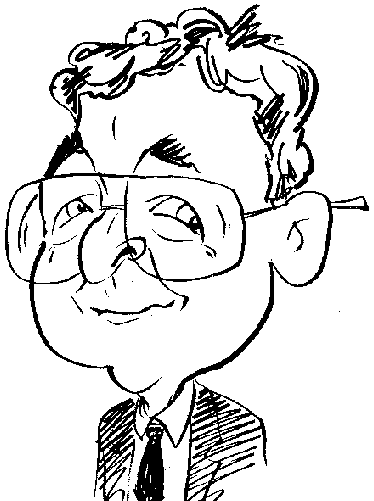 Review controls
Headsets come in a variety of styles, shapes and sizes plus the ability to provide acceptable audio quality. Really you get what you pay for!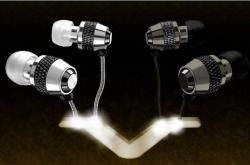 click image to enlarge
Having spent between £50 and £100 for your MP3 player or substantially more if you have opted to go down the Apple iPod route, you might expect a reasonable set of headphones. Unfortunately you could be disappointed with the quality of the bundled offering. This aspect of the kit often seems to have been relegated to little more than an after-thought when it comes to comfort and audio output quality. As a result, certain third-party manufacturers have stepped in with various products that can compete as replacement headset offerings. One such product is the V-Moda Vibe headphone set.
Mentioning that these earbud-style headphones were designed in Hollywood should give an indication that marketing and accessories feature prominently with this product. A transparent panel on the front of the packaging gives you a clear view of the actual headphones before making a purchase. As well as the headphones (flashblack chrome in the case of the review sample), the kit includes five spare pairs of silicone fittings in various sizes and a moda wrap.
This latter item is a V-shaped device that you can wrap any spare cable around rather than leaving it dangling free. However if you doing something strenuous (an unlikely occurrence in my case), such as jogging, the moda wrap can tend to bounce around unless you put in a breast pocket. I found the moda wrap to be particularly useful when storing the headphones as it kept the cable under control - it is amazing how an inanimate cable can manage to become entangled when left to its own devices. To help keep all the kit safe when not in use, a soft leather carry pouch with a spring top is provided
The earbud element certainly has a touch of style and is longer than other similar kit. They fit comfortable in the ear - helped by the various sizes of silicone fittings. I found them less inclined to pop out that some earbuds-style offerings I have tried. While hardly a fan of this style of headphone, the V-Moda Vibe kit required little or no actual adjustment during travelling and exceeded my expectation. A reasonable 120cm length of plastic covered lead is provided.
Audio quality was of a high standard. There was no noticeable distortion during use. Having sat next to several people wearing headphones on public transport, I have suffered from listening to their choice of music second-hand. Checking with others, I discovered that there was little extraneous sound that could be picked up when I was using this kit at my normal listening sound level. Of course this could be due to my preferring a lower level of audio output rather than any built-in qualities of this headphone set.
The connecting 3.5mm plug is made of gold-plated aluminium. Unlike most other 3.5mm plugs I have used, the V-Moda Vibe is a straight plug rather than one with a 90 degree bend. As a result the plug does tend to protrude a little. While this did not appear to affect audio quality, there were a couple of occasions when the plug got caught up with my jacket - fortunately without causing any damage.
The V-Moda Vibe has a frequency response of 12Hz - 22kHz with a speaker driver that uses V-MASQUE dynamic echnology and a 9mm neodymium rare-earth magnet. It makes use of bass level isolating soft silicone (BLISS) technology to reduce noise and enable deep bass. Compatible with all iPod, Zune, MPS, DVD, computer and CD players, the headphones weigh 12 grams and come with a one-year replacement warranty. While hardly an appropriate purchase for a budget priced MP3 player, this kit is more suited for use with a mid-market product when its price might not be off-putting. The V-Moda Vibe are available in a range of colours starting at £50.52 including shipping from Amazon (see the whole range). The V-Moda Vibe are available in a range of colours starting at $73.29 including shipping from Amazon (see the whole range). The V-Moda Vibe are available in a range of colours starting at €79,14 including shipping from Amazon (see the whole range).
Information from the V-Moda site :