Wheeler Dealer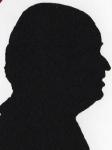 This is another board game that will be a big hit at Christmas, I saw it last January at the Toy Fair and now – with our wonderful summer – I have played a number of games of it.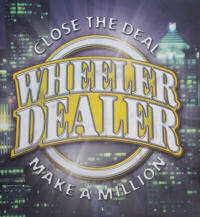 With this product the good news starts -assuming you buy it in a store - before you open the box as all you really need to know is printed on the back of the box. It has 'small pieces' so is unsuitable for the under threes. A game should take around 90 minutes so don't start playing if it is not a suitable timescale. Finally the basic object of the game is stated in only four paragraphs so if you do not wish to be a millionaire you should not have purchased it!!
Okay so now the shrink wrap is off and the four pages of rules are in vision. I like the note at the foot of page one 'Examples of what is/is not permitted are set out in the detail within the rules and the Frequently Asked Questions (FAQ's) that follow. However, it is probably best to start playing the game without worrying too much and to refer to the rules/FAQ's as and when necessary'.
Initially you may compare this to Monopoly - I am sure the authors would be delighted if you did as they would then be sure to become millionaires themselves - but although it has dice, playing pieces, commodity cards (streets in Monopoly) and money amongst other things in common what you need to do is perhaps rather more like real life.
A square board has two concentric circles of coloured squares with four points to move from the outer to inner circle however you can only move to the inner circle once you become sufficiently wealthy or course (just as in real life) once you have money it is far easier to make even more.
At the start of the game you have a little money and some stock, you can make money but it is only small scale, you need to be on constant watch for ways to make more money. At this stage you are a 'Del Boy' the object of course is to make money and to start dealing in items that make larger amounts of money but what you are really doing is learning your trade ready for the even more cut throat deals that are likely to take place when you graduate to the inner circle.
Of course you may not succeed and like in real life what is bankruptcy today you may well need to visit this state but as in the real world 'it's in the rules'.
So from humble beginnings of 8,250 credits you aspire to 3,000,000 credits in fact unless you have 150,000 credits (not easy) you cannot progress to the inner circle. The game can be played by up to six people but it plays fine with less. The game length can be varied by altering the amount needed to play on the inner board.
My only doubt is the '8 years upwards' I would think that the average 8 year old would struggle with some of the complexities of the game. However teenagers should easily be able to grasp the game and it is probably a good grounding for life.
Certainly this game will help you to keep a sharp eye out for opportunities and the rewards that can follow if you take them.
It is available direct from KCGAMES www.kcgamesltd.com the link below will sell you it post free (provided you are in the UK) for £19.99.