In The Drink from JR Sports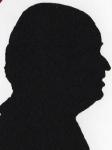 This has been waiting to be reviewed since the Toy Fair in January and now with the sometimes warmer weather it seems a good time for some friends to indulge in drinking games.
It is sold as a game for 18+ but there is no need for the drinks to be alcoholic and indeed which drink is downed is as a result of a dice throw. So sensible adults or younger people could have a great game without ending up drunk and incapable.
For two to eight players but I found in my tests that it performed best with at least four as the repartee was as least part of the fun.
There are two blocks of pads the first with spaces one to six for the drink they will complete that hole with the six available drinks are selected before the game starts. While they could be a range of spirits or wines they could equally well be tea, coffee, Ribena etc. The other pad tells you (if the mention of hole in the last paragraph) that this is a golf game. However no clubs or balls are required, the rules are mercifully few two 15x10cm sides cover them and a third side is full of disclaimers should anyone choose to play the game using alcoholic drinks.
You will need three different glass sizes according to the drink type and there are drink measure stickers provided. The holes are 300, 400 or 500 and that is either 3 4 or 5 measure stickers. However certain holes have '?' or '!' points on them where a set of ten cards come into play with certain benefits or forfeits, two or each cards are blank for the group playing to decide what that benefit or forfeit may be.
There is a board showing the various points so for instance should you have a pint glass of a liquid lets say beer and you only manage to drink three quarters of the 400 measure in one then you may land on a '?' or '!' and get the benefit or detriment that it may hold.
There are many extra options such as playing in teams 'four ball' where you both complete the hole but only the score of the player finishing in the least number of gulps wins. Of course you can develop your own handicap system to allow for people of different drinking capacities.
The three types of games described are stroke play where a single player tries to complete the course in the least number of shots (their description and no doubt the pun is intended) carry on play where having downed the required amount to complete a hole move directly onto the next and await your next turn this of course will probably have people dotted all round the board. Finally the four ball option already described.
The three sizes of glasses recommended are pints for 'beer water shandy etc' tumblers for 'wine alcopops cola etc' and shot glasses for 'spirits' These are the examples mentions in the rules but you should decide among yourselves what the six drinks should be dependant on what the various competitors need to do the next day, so if it's a working day then the amount - if any - of alcohol should be limited.
While this game can be fun as with all drinking games it should be used responsibility and things like cold tea could be something that is not that pleasant but should do no real harm.
Full details of this game can be had from the website below the stated price is £21.