In the Pink with MP3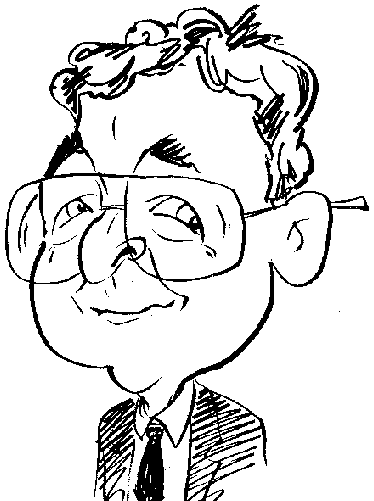 Putting aside my current favourite MP3 player, it is time to check out a new offering from MPMan.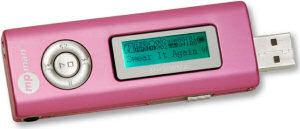 Pink is not my colour! I can safely state that this state of affairs has existed even before the unfortunate incidence when a pair of red socks was accidentally included in the weekly wash with the result that several previously white garments emerged as mottled pink. The reason for this colour orientated confession is down to the arrival of the MP-F62 which is a small MP3 player from the MPMan (developer of the original MP3 player) stable.
Similar to early USB flash memory devices, in shape if not colour, the MP-F62 is available in capacity sizes ranging from 128MB up to 1GB of flash memory. This review is based on the 512MB model which features a USB connecting plug that can be retracted into the body of the unit when not in use. The USB connectivity, with support for the 2.0 standard, provides the means of transferring tracks, either in MP3 or WMA format, using Windows Media Player (no software is provided with the player) and recharging the built-in Li-ion Polymere Battery. You should get around 12 hours of power from this battery when fully charged.
The MP-F62 measures 83 x 30 x 12mm. While this small size, and weight of 32g, does make this a handy device, it also has the effect of reducing any available space for the unit's LCD feature. Although a window measuring 40 x 20mm (W x H) has been created on the front of the player, the usable space has been drastically reduced to 30 x 8mm through the addition of a frame whose only purpose seems to be to show the capacity and support file formats of the player. As a result you only get two lines of small text, often scrolling fast enough to make reading difficulty, for showing album, track and artist information.
Controls along the top of the device allow you to switch power on/off; call up a menu that is rather limited in its functionality; and use the device as a voice recorder using the built-in microphone. In addition there is a navigation compass wheel alongside the LCD that allows you to stop/start/pause; move between tracks; and adjust the volume level. A flimsy headset, of the ear-buds type, is provided but in many cases will be quickly discarded for a more substantial type of headset.
This player is obviously meant to be carried in a pocket as there is no means of attaching it to a belt or other article of clothing. Audio quality is quite acceptable for a device of this size and price. However it is not all that user-friendly when it comes to managing content and viewing information. Compatible with Windows 98 onwards, the MP-F62 has a price tag of around £30 which, combined with its capacity, marks this down as a player suitable for an occasional users rather than somebody who likes to have their complete library will them at all times.
http://www.mpmaneurope.com/product.aspx?product_id=76