Mood Beams and Marble Racer Pinball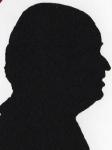 Yes it's true shop now have their Christmas displays – and not just at Harrods – so it must be autumn. Here are two items that are likely to be on your kids wish lists.
Mood Beams
Stated as suitable for age 4 upwards I can certainly say that this ** old man was fascinated by one of the modes. There are four different models Shy, Surprised, Curious and Silly, I was sent Shy who is a white soft plastic head on feet, press his head and he glows an alternating red and white colour. Press his head again and he goes into Rainbow mode scrolling between all the rainbow colours. Press again and he strobes (the warning about Epilepsy is given in the instruction manual). Press again and you get a set pattern of light changes. Press again and you get the primary colour associated with that unit. There is one more mode and that is the one that appeals to me, and that I will mention in a bit.
Shy has a primary colour of red and secondary colour of orange. Surprised has yellow as primary and green as secondary, while Curious is purple and red and finally Silly is green and blue. The actual size of Shy is 9x7.5x8cm and weights less than 150grams with the supplied 3xAAA batteries inserted, these are behind a screwed shut door so not that easy to open for the young user.
So the final use, the star act, it is called Beat Sensor place it near a speaker and the Mood Beam will flash in it's primary colour to the beat of the music and it is surprisingly good at it. I think the manufacturer Radica have a hit here, the likely price is £9.95 The second link below gives a list of likely stockists including an offer of all four for £34.95 from the first link.
www.firebox.com/index.html?dir=firebox&action=product&pid=1323&src_t=sbk&src_id=MoodBeams
www.radicauk.com click on Mood Beams and then on the model you want.
Marble Racer Pinball
This is aimed at a slightly older child with '7 to Adult' the age range. On the face of it this has everything, first assembly, second moving parts (marbles) and thirdly a game.
There are a total of 108 pieces and simple instructions as to how to erect the track. When in use there are flashing lights - another fascination for the younger child - and wonder of wonders the batteries are included. Finally a manufacturer listens well done GALT.
Looking at the instructions it talks about not suitable for younger than 3 as the marbles are a choking hazard. Somewhat of a double standard here but I hope between 3 and 7 the child or children would be supervised.
The track is fairly easy to assemble and the element of chance will no doubt add a certain spice to playing. Of course in my day (violins play softly) we only had the marbles. Still with conkers now banned in lots of schools no doubt marbles will not be far behind.
This is stated to be suitable for up to four players but I managed to keep two children amused with it during my test period. The likely price for Marble Race Pinball is around £24.99
Link www.galt.co.uk click on construction and then choose your model 60, 90 or 120 pieces prices for these other units from £9.99 to £19.99.