Rollei Actioncam 500 Sunrise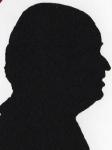 Forget about capturing video in HD how about 4K, yes this tiny unit captures nice quality 4K images on micro SD card and you can then play it back on a TV or panel in 4K and of course it can get absolutely stunning images.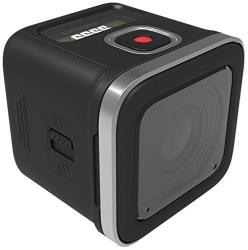 click image to enlarge
It is 4.5cm tall and 4cm wide and deep, it weights 95grams. However this is without any of the range of fittings that it comes provided with.
Before you start thinking that you might shoot an epic production with it the 4K mode it is at almost half the frame rate that you are used to with normal TV so not ideal for fast moving action but for slow panning of a landscape scene excellent.
It can of course capture at lower quality, there are two 4K settings 15FPS and 12.5FPS, 2.7K at 30FPS or 25FPS, four options at 1080P (Full HD) 60FPS, 50FPS, 30FPS and 25FPS. Finally four different 720K (HD) options 120FPS, 100FPS, 60FPS and 50FPS.
It can also take still images at 8MP and 6MP.
Initially I had problems with sound but after fiddling with the settings I sorted this out.
This is called an Actioncam and indeed ideal for attaching to the handlebars of a bicycle or its helmet of its rider.
For those expecting to get a preview of what you are looking at forget it there is only a display to show settings and mode so you are shooting blind. The wide angle 135degree lens does mean some fish eye effects especially for images taken indoors. However this is designed for the big outdoors and then it's very good.
There is a 6.5x6.5cm User Guide and while the fonts are clear in a book of this size they are small. 26 pages in English and after that another fourteen European languages make this a small but bulky tome.
Six different pieces of 'attachment' are included in the box, Frame, Screw Pin, Quick Release Buckle, Tripod Mount Adapter, Curve Adhesive Mount and Flat Adhesive Mount.
The face is entirely taken by the lens, the top has the shutter control and behind this the 2.3x.6cm OLED display, the rear has on/off button, two LEDs below this and finally a Wi/Fi button. The base and left side have nothing while the right side has a tight fitting door behind which is the solid battery and any micro SD card you use.
I am surprised that the unit does not have a tripod screw (yes there is a way of getting one via the provided accessories) built in.
It is stated to be Waterproof to 10 metres and I took their word for this.
With only two buttons to make changes to the settings it takes a while and if outside you will probably need a hand to shield the OLED display to be able to read it.
Sound was acceptable but you are never going to use it to capture a concert.
The quality is totally down to video image quality and if you plan your clips they will not disappoint, the fixed focal lens works well on distance but that means close up images although still clear to look a little strange with some straight edges certainly not that.
The Rollei Actioncam 500 Sunrise is available from the link below for £188.18 including delivery.
http://www.amazon.co.uk/gp/product/B00S16HQAW?ie=UTF8&tag=gadge0a-21&linkCode=as2&camp=1634