Dash Cam 20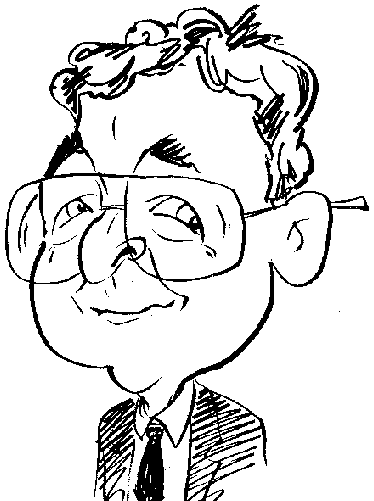 No sooner do I finish checking an in-car dash camera than another example of this product genre comes my way.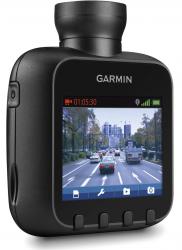 click image to enlarge
As a child, living near the northern seaside resort of Morecambe, I was sometimes taken to the fairground where a ride on the Dodgems would be a particular treat. Nowadays though, being involved in an incident of cars colliding is an entirely different matter even if nobody is injured, the possibility of financial penalties can be afflicted on the guilty party. As a result the popularity of in-car cameras with road users has grown in order to provide the evidence of who is to blame for collisions involving cars. One such product is the Dash Cam 20 from Garmin.
Included in the box with the Garmin Dash Cam product are mounts for dashboard and windscreen positioning, a power cable with a cigarette lighter plug at one end and a mini USB connection at the other end, a standard-to-mini USB cable, 4GB micro SD card with a SD adapter and a Quick Start Guide. With dimensions of 66 x 82 x 37mm (W x H x D) including the collar for mounting purposes, the black Dash Cam has a 2.3-inch TFT LCD screen. Arranged below this screen are four small push buttons for making various selections. On the right side of the Dash Cam is a mini USB port for charging the internal battery that gives an hour of use and connecting the Dash Cam to a computer for viewing the captured content on a bigger screen. Positioned on the left side of the camera are a micro SD card slot and the on/off button that sits flush to the camera body. Protruding from the top of the camera is a neck and collar feature for attaching the unit to either of the supplied mounts.
The camera can record video content at 1080p, 720p or WVGA depending upon the choice of the user. Once attached to a power source, such as the car's cigarette lighter, the camera will begin recording. If incidents, such as a collision or hard braking, are detected then the camera's G-Sensor will kick in to ensure the relevant content is automatically saved in case it is needed. You can also use the camera to capture still images that can include external damage to a vehicle following a collision.
Various adjustable settings are available with this Dash Cam. Some of these settings can either be turned on or off while others offer a range of options. There are settings involving event detection, protected video overwrite, safety camera alerts and the screen brightness.
When it comes to mounting this camera you have the choice of positioning the camera on the windscreen or the dashboard. Whichever option you go for it is important that you position the camera so that its wide angle lens can capture the entire road ahead while, at the same time, not obstructing your view of the road or distracting you from your main focus of driving safely. You also need to ensure that the connecting lead to the car's cigarette lighter socket does not cause a problem that might interfere with your driving.
Garmin has not included any software in the box. However you can download a couple of items for installing on a computer. Garmin Express allows you to manage any Garmin products you may have including the Dash Cam. The software has a backup facility and lets you check for and install any updates to the hardware and software. More specific to the Dash Cam is a player that includes some editing facilities. You should also be able to view Dash Cam captured images and video clips using commonly available software found on most systems either direct from the Dash Cam or removing the SD card and inserting it in your computer.
Whether of the still image or video format, the captured quality was very good. There was no camera shake and the definition was excellent. Each capture is date and time stamped plus location to help if it was required for evidence.
As mentioned earlier, a 4GB micro SD card is included in the box. This amount of storage space should be enough to hold 48 minutes of video at 1080p, 2.2 hours at 720p or 4.8 hours with VGA capture. You could replace this card with another having a capacity of up to 32GB which would give you 384 minutes at 1080p, 17.6 hours at 720p or 38.4 hours when VGA was selected. Garmin have priced this excellent in-car camera at £169.99.
https://buy.garmin.com/en-GB/GB/mobile/cameras/garmin-dash-cam-20/prod167831.html