Camera from Autographer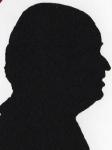 Most of us have two hands but often for taking photographs – especially selfies – another would be useful. So here something from Autograph designed for that purpose among others, not another hand but mounts that leaves your hands free.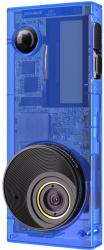 click image to enlarge
In fact they also sent me three other devices that are useful to hold or steady a camera in specific situations. First a handlebar camera mount so those on bicycles can capture images as they cycle this from a company called ARKON. Next something called a Bottle Pod that will fit into most wine bottles which can be useful when flat surfaces at the right height are not accessible, this item from Polaroid. Lastly a near standard Mini Tripod called PIXI from Manfrotto.
Now from Autographer themselves a waterproof kit designed to either fit round your body trunk or on an arm to hold their camera when you just do not have a suitable pocket. It can also be used under water to a depth of ten metres. A simple device called a Mount Adapter is also available for times when required.
So all these devices - and more – are designed to hold the Autographer Camera.
It is 9x3.5x2cm; it weights 57grams and even has a pocket clip on its back. This was designed to work with the iPod and iPhone often in places like underwater where you could not take your 'i' device. However it can also work with Android devices as well both are available as downloads from their respective App stores.
Those who own a MAC or PC are not left out as the camera has built in software to allow transfer of images to those computers.
The camera I was sent was Classic Black but I see they are also available in Aquamarine Blue, Emerald Green and Amber Yellow.
The camera has a built in GPS receiver to map where your images were taken. The fixed focus lens has a stated 136 degree view. The image sensor is 5MP and works well in low light, this is important as there is no flash.
There is built in memory (8GB) which is capable of storing 16000 photos.
The solid battery is capable of shooting for 12 hours on a single charge. Recharge from empty via a supplied micro USB to USB lead takes around two hours.
You can transfer images either by the lead mentioned above or by Bluetooth.
Images are stored in folders by the hour taken once you drill down from the date level.
There are just two buttons on the side of the camera Menu and Action. To the right of the lens is a small LED window that says Hello when you turn the unit on and Goodbye when you turn it off.
When in use pressing the menu button displays the number of images captured and the amount of storage space used.
The main point of this unit is that once you rotate the lens cover it works automatically capturing everything. The one thing I did not mention above are its sensors that are an Accelerometer, Magnetometer, Light, Movement and Temperature. So anything that happens in the cameras 136 degree view is captured.
So this is really something to capture the moment that you normally miss because even though your eye saw it happen by the time you lifted your standard camera it was no more.
Of course that means you get a lot of rubbish photos as you are out and about but that magic moment is captured.
I should make it clear that you need to first twist the lens and then press the action button before you start capturing images.
A lot of the images you get will have a fish eye effect as of course the wide angle of the lens creates. Further distance images look more 'normal'.
This is not a cheap camera simply because of its automation it is available from the site below for £269 which currently includes a 10% discount.