Swann Sports Cam and Cygnett Retractable Stereo Cable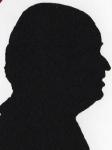 The first item for those who like to record what they are doing even with still images or video while out and about. The second is a lead that is always not where it should be or just not long enough to connect without movement.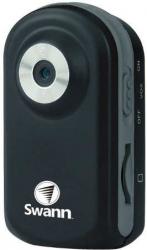 click image to enlarge
Swann Sports Cam
While I have reviewed a similar type of unit previously this is the first one that has a degree of waterproofing built in.
The camera itself is 5x3x2.5 and weights 28grams with a micro SD card (not supplied) inserted. There is then a silicon sleeve and finally a sturdy plastic outer that increases the overall weight to 65grams. Overall dimensions are 6x5x3.5cm.
The outer case has a tripod screw in the base and a slide into fitting on the back, several accessories are provided in the box.
The only buttons accessible once in the sleeve and case are the record video and take still images buttons. The power on/off button must be turned on first so spontaneity is not exactly encouraged as even if you use it in the silicon sleeve you would still need to place it in the waterproof case and while this took me only a few seconds in my tests this was in my office and not for instance on a cold windy beach or during a rain storm up a mountain.
Forget the family snaps this auto focus unit is not really for close ups partly because with no viewfinder even when held in the hand you do not know exactly where the centre of your image is. Yes with practice and a few run backs to a computer you have an approximate idea. However its real forte is wide angle out and about shots.
The full list of what's in the box is listed in the small 24 page manual which is item item. So the other seventeen items are Waterproof Case, Sports Cam, Arm Strap, USB Cable, Elastic Strap, Silicon Sleeve, Adhesive Fabric Straps, Double Pin Clip, Double Pin Clip Case, Adhesive Pads (for Adjustable Sports Clip), USB Adapter, Standard Clip, Standard Clip for Case, Head/Arm Strap for Case, Adjustable Sports Clip, Magnetic Bracket and Fabric Pouch.
Still images will be 1280x960 (interpolated) each image will be around 350K while video is 640x480 and you should get around fifteen minutes of footage per GB or storage. You can use any Micro SD card up to 16GB.
The internal battery should allow you to capture around 120 minutes of video per charge and the battery recharge time will be around 60-90 minutes.
Doing my Internet searches found the Swann SportsCam at a best price of £79.99
www.securitystores.co.uk/swann-sportscam---dvr-460-waterproof-mini-digital-video-camera-1345-p.asp
http://www.swann.com/s/products/view/?product=1138
Cygnett Zip Retractable Stereo Cable
When contracted this is just two 3.5mm plugs with a spindle between then less than 10cm long and only 1cm across.
However this stereo cable can expand to 80cm when fully extended so that device should now be within easy reach.
On a ratchet it is tangle free just increase the length slightly and it retracts so the length becomes 10cm again and easily fits in a pocket and best of all no tangles.
This is a very simple device to do one job, it does that job easily so the next time you need a 3.5mm to 3.5mm extension bring this out of a drawer and into action.
Available from the link below for £0.99 in fact you get two for that price with free delivery.
http://cgi.ebay.co.uk/ws/eBayISAPI.dll?ViewItem&clk_rvr_id=240067130606&item=160506774198