Panasonic TZ10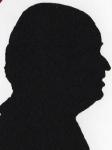 Review controls
Panasonic do two ranges of cameras the ones that could even be called professional and can be seen being used by keen amateurs, they also do a Lumix range that look like 'point and shoot' but have far more functionality.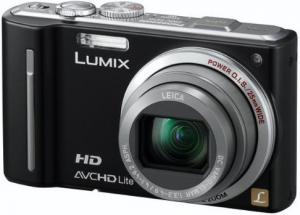 click image to enlarge
The Panasonic Lumix TZ10 measures 10x6x3cm, the last figure can increase to 6cm when fully zoomed. My test unit was black with silvered fittings, it weighed 215grams.
It has up to 12x zoom and captures images up to 12MP in size, this model can even use GPS to tell you where your images were taken. So this is by no means anything like an entry level 'point and shoot type' offering.
The right side has two connectors behind a flip open door for HDMI and AV out. The base has a tripod screw point as well as the solid battery behind a flip open door that also conceals any SD card that you might use.
The left side is clear while the face has the LEICA lens 4.1-49.2 ASPH and a small 1.5x.5 flash unit above and to the right of the lens. The top has a ten position wheel to change modes, a large shutter release with the wide angle / telephoto control around it, twin stereo microphones and finally a slider to turn the camera on or off.
This leaves the back and like most small digital camera it is dominated by the TFT which is 6.6x4.8cm which gives a 3inch diagonal display. To the right of this are the other controls at the top a thumb control point and to its right a up down slider that changes from shoot to review, below this an exposure button and quick movie change button. Next comes the ubiquitous five position joystick finally two more buttons well labelled.
Unlike some other manufacturers that give you a bewieldering array of image sizes and compressions the Panasonic keeps it simple with just five modes 12MP 4:3 4000x3000, 5MP 4:3 2560x1920, VGA 4:3 640x480, 11.5MP 3:2 4176x2784 and 10.5MP 16:9 4320x2434.
I will leave you read about the various 'movie modes' as in theory there are more choices than with the still options.

click image to enlarge
A 25mm wide angle lens might seem nothing special until you want to capture several people at once and you find that you cannot back away far enough then you start to appreciate it is a rather useful additional feature.
For anyone who travels a lot the GPS feature is something that makes you say 'how did I ever manage without that' as it captures latitude and longitude details with the image so you can recall exactly where you were.
It of course has a manual mode as well as a range of scene modes but the 'IA' (intelligent auto) mode is so good you might be reluctant to stretch yourself. However for anyone wanting to progress make the effort to improve yourself.
One feature I discovered – by mistake – that macro mode seems to just work when required without you needing to make any changes. While checking something I left a finger in front of the lens and got a perfect image of its tip. After that I deliberately tried several other things that would normally require macro mode all worked fine.
Doing my Internet searches found the Panasonic DMC-TZ10 at a best price of £194.99 from the first link below and this price includes free delivery.
http://www.amazon.co.uk/gp/product/B0031MA0ZE?ie=UTF8&tag=gadge0a-21&linkCode=as2&camp=1634