A Creative Web Cam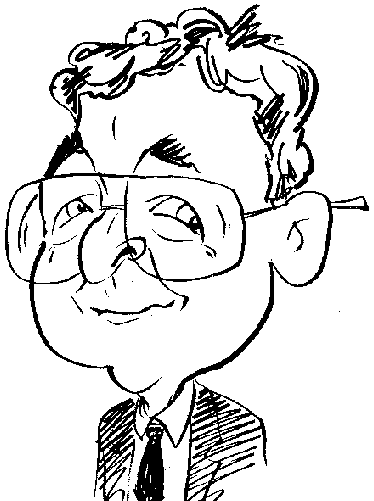 Absence makes the heart grow fonder but would it be true as I take a look at a Creative webcam after a long break.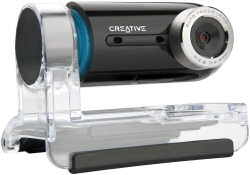 It has been a number of years since I last had the opportunity to look at a web cam from Creative. In fact it was back in the days when the company still preferred to be known as Creative Labs. The intervening period has certainly seen some remarkable changes in the design and functionality of the device. This new addition to the Creative family is the Live! Cam Optia. The rather bulky chaise longue shape adopted back then has been replaced by the far more appealing Apple white cylindrical shaped body holding the lens and a clear plastic stand that can be adjusted to cope with various locations such as a TFT flat panel or CRT monitor.
Described as being the first auto-focusing 2 mega-pixel sensor lens web cam, the Live! Cam Optia has a permanently attached USB lead of reasonable length. Depending upon where you look first, this product's installation either follows the normal trend or opts for a different approach. According to the Getting Started guide, you should attach the web cam before installing the software. However the provided CD bears a message that the software should be installed before attaching the web cam. I decided to follow the advice in the Getting Started guide, after all it did claim that no special drivers were required for basic operations although you will need to install the provided software to perform the more advanced capabilities of this web cam.
Installing the software, once the web cam was connected and recognised, requires picking your region and language plus selecting from a choice that includes software for Creative Live! Cam Optia; SightSpeed; and Muvee autoProducer. The software installation is not the quickest procedure and even when you think the process has been completed, several set-up routines will then kick into action. You just have to be patient and wait for the request to restart your system to complete the process.
You can activate the Live! Cam Optia from the Start menu or, more likely, from a system tray icon. Tools are provided to adjust various settings relating to viewing conditions; still image and video capture; motion detection when being used as a security device; and time lapse captures. You can also set up a system whereby the Creative product will dispatch by email any captures made when operating in motion detection mode.
Included with the product is an ear-bud style of microphone headset enabling you to communicate in vision and audio with others with a similar type of set-up. Of course you can, and in many cases probably will, replace the supplied headset with your own favourite model - I know I did. When communicating with others via this method, it is often quite easily for you to move about and stray out of camera shot. To help alleviate this problem, the Live! Cam Opta features both auto-focus and Smart Face tracking capabilities. The combination of these features can be a little disconcerting especially when set to continuous mode. Having the camera suddenly zoom in for a close up is perhaps not what you want. I would recommend opting for the periodic option with either slow or normal speed setting for a more comfortable and less stomach churning experience.
As is Creative's standard practice, a number of software items have been bundled with this product. You get a copy of Muvee autoProducer for creating your own movies using images, clips and other content. A Photo Manager application lets you organise your digital content; create albums; stitch images together; and produce a slideshow with transitions. You can also create monthly, three-monthly and annual calendars displaying an appropriate image. Finally there is the SightSpeed software which allows you to set up an account for video phone usage with free unlimited video calls; PC-to-PC voice calls; and text messaging.
The Creative Live! Cam Optia combines stylish looks with a range of features that should appeal to many users. It is suitable foe either desktop or mobile device, a carry pouch is included, and it will work with all popular messaging services such as Skype, AOL and Microsoft Messenger. This device requires a Pentium 4 1.6GHz processor with 256MB of RAM, 500MB of hard disk space running Windows SP2 and later. Official pricing has been set at £69.99 however Amazon have it available for £49.99 including shipping :
http://www.amazon.co.uk/gp/product/B000Q2NK7C