Canon Autumn Collection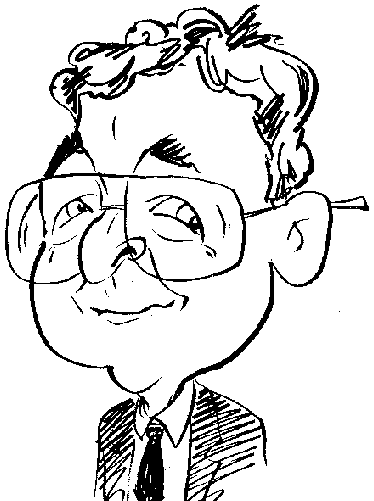 Paper dresses were not the only items on display when Canon revealed its new product line-up.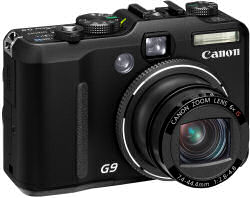 Canon G9 12.1 Mega-pixel digital camera
As summer draws to an end (you must remember those few hours of sunshine which were our allocation this year), you know it is time for Canon to roll out its autumn collection of new and enhanced products. To mark this occasion, Canon was involved in an exercise in creating haute courtier fashion using paper decorated by Canon printers. As my fashion sense is totally non-existent, I will gloss over this episode and more swiftly on to the various new products on show.
Six digital compact cameras, each featuring Image Stabiliser, Face Detection and Red-Eye Correction, kick off the new arrivals. The PowerShot G9, taking over the role of PowerShot flagship product, is a 12.1 mega-pixel model offering RAW Image recording, a 6x optical zoom lens and a 3.0 inch PureColor LCD screen. This model has a price tag of £429.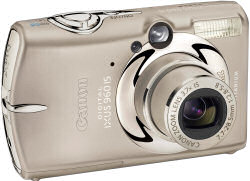 Canon Ixus 960IS digital camera
Taking over the flagship role for the Digital IXUS range is the 12.1 mega-pixel Digital IXUS 960IS. This model has a pure titanium body housing a 3.7 optical zoom lens and a 2.5 inch PureColor LCD screen. Expect to pay £369 for this camera. Also with 12.1 mega-pixel resolution is the PowerShot A650 IS which has a 6x optical zoom lens, a 2.5 inch vari-angle LCD screen and should cost £229.
Featuring a 10x optical zoom lens and 8.0 mega-pixel resolution, the PowerShot SX100IS is the first model in the new PowerShot SX series of affordable super zoom cameras. It has been priced at £299. Offering 8.0 mega-pixels along with a 6x optical zoom lens is the PowerShot A720 IS priced at £329, while the Digital IXUS 860IS features a 3.8x wide-angle optical zoom lens, 8.0 mega-pixels with a 3.0 inch PureColor LCD screen and makes an appearance at £299.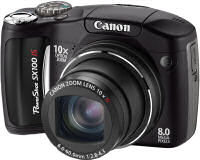 Canon PowerShot SX100IS camera
If movies are more your scene then Canon offers the HG10 camcorder. Making use of its internal hard disk drive and compression, this camcorder can capture up to 15 hours of content. Built into its small body are features such as 10x optical zoom, super fast auto focusing and Super Range OIS (Optical Image Stabiliser), this high definition camera could well top the Christmas list for those looking to enter the world of high quality video capturing.
Digital SLR devices have not been forgotten with a couple of new models. The EOS 40D can capture 6.5 photos every second for up to 75 shots with 10.0 mega-pixel resolution. Results can be viewed on a 3.0 inch LCD. With its start-up time of just 0.15 seconds, you should not miss out on golden moments. Expect to pay in the region of £890 for this model. The EOS-IDS Mark III is the title of a 21 mega-pixel, 5 frames per second unit. With a 3.0 inch LCD with Live View mode and EOS Integrated Cleaning system, this model is aimed at the professional photography market with a price to match. There will be very little change from £6,000 for this high end camera.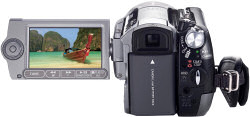 Canon HG10 camcorder
A couple of new inkjet models in the PIXMA range were introduced with the IP4500 and IP3500. The former, using 1pl droplets produces photos (10 x 15cm) in 21 seconds while the latter takes 47 seconds to complete the same task. Pricing for these two models are £79 and £59 respectively.
Seven new models were introduced to the inkjet All-in-One category. Aimed at the home/office market, the MX300, MX310 and MX700 combine photo printing, fax, and Ethernet functionality. These multifunctional devices have been priced at £99, £129 and £199 with print speeds starting at 22/17 for the MX300 and rising to 30/20 for the other two models. The PIXMA MP970 features high print speeds and quality scanning. It has a 3.5 inch LCD with easy scroll wheel. This product has been priced at £249.
The MP610 and MP520 are classified as Photo All-in-One devices priced at £159 and £99 respectively. Using 1pl droplets and capable of 9600 x 2400 resolution, the MX610 is rated at 31/24ppm with a photo (10 x 15cm) taking 21 seconds. The MX520 model uses 2pl droplets for its 4800 x 1200 resolution. Print speeds are 30/20ppm and 46 seconds for a colour photo. Completing the All-in-One range are the MP210 (£59) and MP220 (£79) models. These units feature 4800 x 1200 print resolution at up to 22ppm. PictBridge connectivity is provided while the MP220 product also features direct printing from a memory card.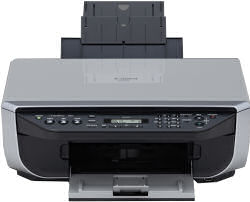 Canon Pixma MX300 printer
For more general office use, Canon has launched a new entry-level laser multifunctional, namely the i-SENSYS MF4010. Combining print, copy and scan functionality with a print speed of 20ppm and a time of less than 9 seconds for the first out copy, the unit comes with a cartridge capable of a 2500-page yield. Pricing has been set at a competitive £160.
Finally, just enough time to mention a couple of scanners. The CanoScan 8800F offers high speed performance with just 7 seconds required for an A4 scan at 300dpi and zero time warm-up. The scanner is capable of 4800 x 9600dpi with 48-bit colour. This model has been priced at £149. The CanoScan LiDE 90 is a slim-line model with a scan resolution of 2400 x 4800dpi. Dedicated buttons are provided for copy, scan, email and PDF creation. Scanning an A4 document at 300dpi should take 12 seconds. Expect to pay £59 for this scanner.