IRIScan Pro 3 Wifi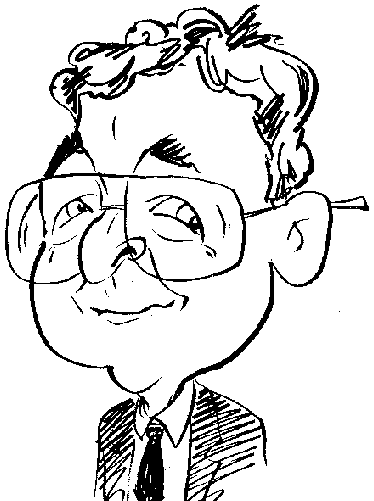 Review controls
While London has its Gherkin, Brussels has its Egg which was the location for the annual IRISLink event where a new portable scanner was launched.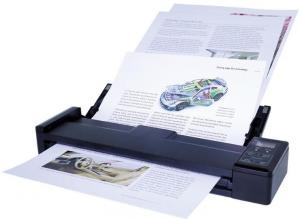 click image to enlarge
As part of the Canon family, IRIS concentrates its expertise on the development of OCR (Optical Character Recognition) software, scanning devices and related business services. A recent additional to the company's various products is IRIScan Pro 3 Wifi which offers to "Scan anywhere, share anytime"
This product is based around a portable document scanner. This unit has dimensions of 295 x 81 x 41mm (Lx W x H) and a weight of 800g enabling it to use in a variety of situations when on your travels. The scanner is capable of handling pages in sizes from 88 x 50m up to 216 x 356mm fed via an ADF (Automatic Document Feed) feature that has a capacity of 8 pages. Scans can be delivered via a supplied micro-to-standard USB lead to a computer or saved for latter use with the possibility that the data can be transmitted by Wifi. There is also a choice of power being supplied by the mains or a rechargeable battery.
Included in the box with the scanner unit, power and USB leads, this kit comes with various items of documentation, software CD and a rechargeable Li-ion 3.7V 1700mAh battery pack. Among the items of documentation are a monochrome calibration card and a list of serial numbers for the supplied applications found on the CD. These applications include versions of Readiris Corporate 14 and Cardiris 5.0 Corporate for either Windows or Mac platforms.
This device can scan document pages of up 36-inches in length (300dpi mode only) and business cards. Pages, supported by a flexible plate, are fed from the top of the unit while business cards are inserted into a slot at the rear of the device. Next to the business card slot is a second one for adding an SD card to increase the unit's memory from the built-in 128MB used for storing scans when you do not have immediate access to a computer for receiving the scan data.
An on/off switch is located on the left side of the unit next to a micro USB port. Positioned on the top of the scanner on the right side is an LCD panel with touch sensitive controls. The LCD panel will display icons to represent the power status of the rechargeable battery, selected scan mode, file format, monochrome or colour output, memory card status, resolution and whether a Wifi connection is activated. Positioned just below the panel are LED lights indicating power and Wifi status.
The touch sensitive buttons are clearly marked and allow you to switch between aspects such as colour/monochrome, 300/600dpi, JPEG/PDF format plus the destination of the scan. You have a choice of scanning direct to a PC or using memory that is made up of the built-in offering or that available from an SD card. When opting to scan to a PC there needs to be a link via a USB lead. Scans are then fed directly into whatever application is being used as the host software. This could be one of the applications supplied with the product or whatever other software that accepts scans and you prefer working with.
As with other IRIS products that combine Wifi technology with scanning, this kit requires the computer to link to the scanner's Wifi rather than the other way. This method results in the scanner and computer being cut off from your home network. Wifi can only be selected when using SD mode. With scan to SD selected, the data will be saved to the unit's built-in 128MB of memory or an SD card if one is inserted. These scans can then be accessed from a browser before any housekeeping tasks are carried out. Scans can be deleted or downloaded to an appropriate destination such as a computer via the Wifi link.
When scanning documents using the product's Contact Image Sensor, either to memory/SD card or direct to a computer, this IRIS device will not keep you waiting. An A4 document was scanned in eight seconds at 300dpi and twelve seconds when the resolution was increased to 600dpi. A business card was scanned in three seconds at 300dpi and four seconds at 600dpi. The quality of the scans was good in all cases.
As mentioned earlier, the IRIScan Pro 3Wifi comes with appropriate software for making good use of the scanned output. Readiris Corporate 14 provides you with access to the company's excellent OCR technology and document management features. As its title implies, Cardiris 5.0 Corporate handles the data received when scanning business cards.
IRIScan Pro 3 Wifi

| | |
| --- | --- |
| Dimensions | 295 x 81 x 41mm |
| Weight | 800g |
| Scanner display | 1.2-inch LCD |
| Built-in memory | 128MB |
| Max Document size | 216 x 356mm |
| Min Document size | 88 x 50mm |
| Output File Format | JPEG / PDF |
| Resolution | 300dpi / 600dpi |
| ADF capacity | 8 pages |
| Memory card | SD card |
| Battery | Li-ion 3.7V 1700mAh |
| Battery life | 200 pages (A4 colour at 300dpi) |
| Software | Readiris Corporate 14, Cardiris 5.0 |
| Operating system | Windows XP, Mac OS X 10.5 and later |
The IRIScan Pro 3 Wifi is currently listed at £168.19 on Amazon.co.uk. It is well worth considering as long as you realise the Wifi feature does not support live scanning and is limited to the transmission of data already scanned.
http://www.irislink.com/c2-2805-189/IRIScan-Pro-3-Wi-Fi---Multifonctional-Mobile-Wi-Fi-Scanner.aspx