A White Printer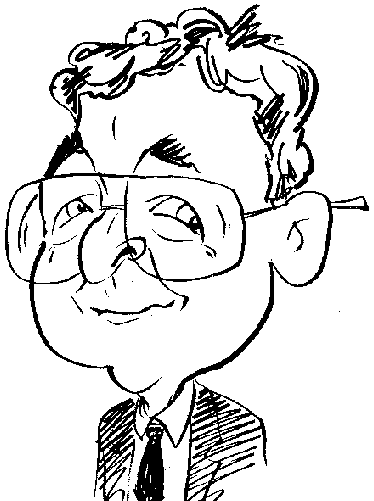 It has been several months since I last took a look at an Epsom printer. Bringing this period to an end is a new multifunction unit in white.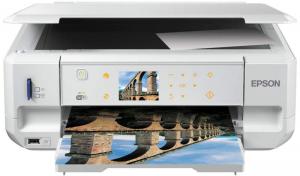 click image to enlarge
After a steady stream of lacquered black devices of the multifunction persuasion arriving for review, it made a pleasant change to open up the latest product to reveal a pristine Apple White unit from Epsom. The product in question is the Epson XP-605. This multifunction unit provides you with the ability to scan, print and copy documents using a choice of USB and wireless connectivity. This multifunction device also features a CD/DVD labelling option.
Box-shaped with sculptured corners, the XP-605 is reasonably compact with dimensions of 390 x 341 x 138mm (W x D x H) should not look out of place in a study or general family area as it accepts job from various sources such as the Cloud and mobile devices. Apart from the rear mounted power and USB connections, all the other user accessible features are positioned at the front of the unit. Here you will find an adjustable control panel, paper input and output options plus slots for attaching memory cards (most common formats supported) and USB/PictBridge.
The control panel can be adjusted for various viewing angles. A 2.0 x 1.5 inch colour LCD screen provides feedback regarding menu options and the current task being run. To the right of this screen are touch, highly sensitive buttons for selecting navigation, copy number increase or decrease plus stopping the current activity. Buttons for power, Home menu and the CD/DVD labelling menu reside on the left along with an LED to indicate if wireless activity is taking place.
Positioned below the control panel are two paper input trays conveniently referred to as Cassette 1 and Cassette 2. Providing A4 paper input is Cassette 2 while the other tray is for smaller sized paper, specifically when photo paper is being used. Some care needs to be taken with this smaller paper tray as it can be inserted too far into its slot thus making it tricky to remove. Stored in a slot on the base of Cassette 2 is the insert that needs to be used when working with CD/DVD media. The paper output tray, which sits on top of the input paper trays, needs to be manually pulled out otherwise the XP-605 will refuse to print.
The XP-605 is a five cartridge printer. These cartridges (Black, Cyan, Magenta, Yellow and Photo Black) need to be inserted into a holder accessed by raising the unit's top cover. While hardly a difficult task, it is fairly easy to be confused into thinking that the cartridges have been correctly inserted when not so. I found it best to insert the front of the cartridge first before making sure the rear clicked into place. Once the cartridges have been inserted it can take around seven minutes for various initialisation and maintenance tasks to be carried out to make the printer ready for work.
You can then move on to installing the supplied software. As with the cartridge initialisation, installing the software is not the quickest operation as checks are made regarding any later versions of the Epson utilities being available online. If later versions are discovered then they will need to be downloaded. Along with the normal print and connection drivers, Epson also includes a couple of Mobile Print Services, which do require a download, Print CD software, photo printing software, ABBYY FineReader Sprint for OCR work and an online Guide to supplement the printed Basic Guide. I have encountered other multifunction installations that have been quicker and less reliant on downloads.
While setting up a wireless link, using WPS, was straightforward with little user intervention being required, it was another process that seemed rather lengthy. Fortunately print and scan timings did not suffer in the same way. The 1200dpi A4 flatbed scanner was able to produce a full colour A4 photocopy in 23 seconds and a monochrome A4 copy in just 17 seconds.
The Epson print driver offers options for Fast, Text and Text & image quality levels plus a couple of photo image settings. Running my usual 110-word document in monochrome and a version with additional colour and an image produced the results seen in the table below. While Fast mode is only really suitable for editing purposes, the other two settings produced well defined black text. I could detect no difference between the two Text settings.
Epson XP-605 Document Printing

| | Monochrome | Colour |
| --- | --- | --- |
| Fast | 39ppm | 30ppm |
| Text | 19ppm | 12ppm |
| Text & Image | 20ppm | 1299m |
Tests were run using various photographic images stored on a memory card and on a computer. The supplied photo printing software was used when printing from the computer. The results produced by the printer with its 5760 x 1440 dpi resolution, were of a high quality although there was a small ink bleed on one of the A4 images. While not the fastest photo printer I have seen recently, its performance was reasonable.
Epson XP-605 Photo Printing

| | Memory Card | Computer |
| --- | --- | --- |
| Borderless A4 | 69 seconds | 69 seconds |
| Borderless 10 x 15 | 27 seconds | 29 seconds |
Apart from the slow sett-up procedure and the regular maintenance that this unit insists on carrying out, the XP-605 performs well and has an attractive appearance. Along with the basic scan, print and copy features, you can create remote printing links from the Cloud and remote devices plus print to appropriate optical media. Epson has priced the XP-605 at £149.99 while Amazon.co.uk has it listed at £79.99 at the time of writing this review. Replacement cartridges, as priced by Epson, are £8.99 for Black and £8.99 for the various colours with a standard pack or £14.99 for each cartridge with a high yield capacity. Bundle packs are available for £32.99 standard and £56.99 for high yield.
http://www.epson.co.uk/viewcon/corporatesite/products/mainunits/overview/11944