Xara Designer Pro X10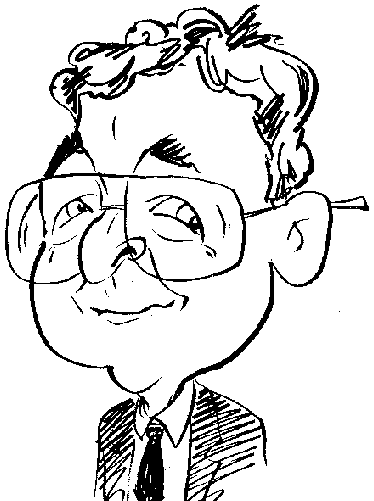 While perhaps not as well known as various titles from Adobe and Corel, Xara Designer Pro has a long standing and well deserved reputation for its performance speed when completing different tasks. In fact several years ago Corel licensed an earlier version of Xara software because its speed of performance made its own software look a little like a tortoise.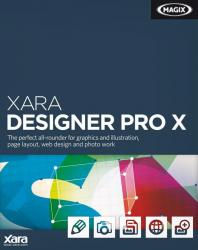 click image to enlarge
Now up to version X10, and part of the MAGIX family of products, Xara Designer Pro is available in 32 and 64-bit versions. As usual with MAGIX products, you are given the option of a Custom or Standard installation with choices that include the destination and whether to have a desktop icon to start the program. Recently MAGIX have been including a bonus item entitled Simpliclean with their various software items and Xara Designer Pro X10 is no exception. You can decide whether to install or not this bonus item which offers to defrag and boost the Registry plus delete junk.
Before gaining full access to the functionality of Xara Designer Pro you will need to enter a fairly lengthy serial number. When you first run this software, a check will be made for available updates online and it will integrate any it finds with your permission. Subsequent checks can be instigated from the product's Help menu.
Users of the previous version of the product will immediately feel comfortable with the dark grey interface with its well set out arrangement of features. Arranged across the top of the work area is the familiar assortment of menu and tool bars including an Info bar whose content changes according to the current mode of operation. Running down the left of the work area is the main tool bar with fly-out panels revealing a choice of options. This tool bar features a range of tools covering topics such as selection, mask, photo, erase, drawing, special effects, text and opacity. A colour palette runs across the bottom of the screen. Situated on the far right of the screen is the combined galleries for Design and Page & Layout features.
As you might suspect from its title, Xara Designer Pro X10 brings together features that deal with vector illustrations, photo editing, website creation plus page & layout aspect of design. Adding to its already extensive list of tools and features, this latest version of Xara Design Pro X10 comes with various new additions with which to tempt users. While many of these new features relate to the web design aspect of the product, I will first cover three new tools for working with photos.
A Magic Bullet PhotoLooks 2.0 plug-in, previously sold by Red Giant for $199, comes bundled with Xara Designer Pro X10. This plug-in allows you access to over 100 presets plus the ability to create your own effects for enhancing photos. This is the type of tool that some will find distracting as they experiment with various effects. The product's Enhance Tool now features options to select specific colours for enhancement and also adjust areas of a photo that are either in the shadows or too bright compared to the rest of the image.
Not surprisingly, as Xara has its own web design product, this aspect of Designer Pro X10 is well served with various new features. For those who have a small or focussed site, Xara Designer Pro X10 offers the Supersites concept whereby sites can be designed to show its complete content within a fast horizontal or vertical scrolling environment. If you prefer the more traditional page-by-page approach, then you can make use of new animated page transitions that include 3D effects and flicker free performance.
To help reduce the problems associated with designing websites for different viewing environments, Xara Designer Pro X10 offers responsive website design feature where multiple variants can be created so that the layout will dynamically change to reflect the current viewing area. Also included with this latest version of the product are ten new general website themes with names such as Cupcake, Cloud 9 and Candyfloss. You also get Accordian Z slideshow widgets, social media widgets plus the ability to password protect a website you have designed.
Xara Designer Pro X10 is aimed more at the professional user rather than the home enthusiast. Both the price of the product and its system specifications remain the same as the previous version of the software. Minimum requirements call for a Windows XP system with 500MB of RAM and 300MB of hard disk space. For first time purchasers the product is priced at £249 with upgrades available from £79.