ROXIO Creator NXT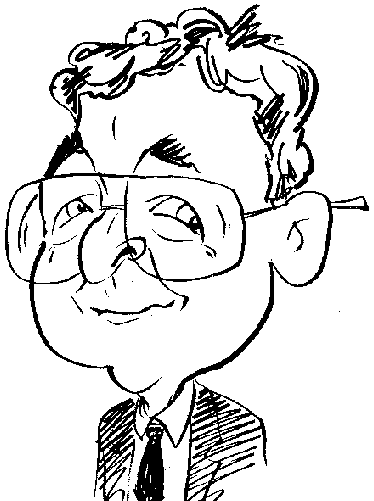 Corel has never been afraid to open its purse strings to purchase software companies especially when it concerns graphics offerings. One of its latest purchases was ROXIO.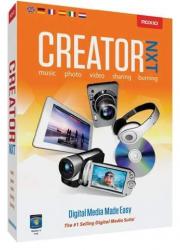 click image to enlarge
On one of its recent shopping trips Corel purchased ROXIO and its various software products. One of these titles is ROXIO Creator which provides the user with a range of tools for capturing, creating and sharing media content plus burning this content to optical media. The latest version of this software still bears the ROXIO name and is entitled Creator NXT. Included with the ROXIO branded software is a full copy of Corel's Paint Shop Pro image editing package.
Documentation for this bundling of Creator NXT and Paint Shop Pro X4 is limited to a single sheet of A5 paper advising you that you can download a Getting Started Guide and instructions for installing the software from the ROXIO website. Fortunately the installation procedure is straightforward, if a rather lengthy process (time for a cup of coffee or something stronger), so you should not need the latter download. At the conclusion of the Creator NXT installation you will need to restart your system. Supplied on its own disk, the bundled Paint Shop Pro X4, one version behind the current product, will need to be installed separately,
ROXIO Creator NXT opens with a tabbed front-end menu that allows you to switch quickly between different categories of tools. The opening tab is the Home area which features tasks that have been classified as those that will be used frequently. By default these tasks cover various burning options plus others for creating DVDs, editing and copying videos.
Running down the left side of this front-end menu are tabs for Data Copy, Video Movies, Music Audio, Photo and Learning Centre. Each of these main tabs adopts the same approach of displaying icons for various tools that can be used for specific activities plus a range of tasks that you might need to undertake. These tasks are subdivided into topics such as create, backup, copy, import plus edit & transfer. The one exception is the Training Centre which offers assistance for tasks designated as create, copy, burn and archive plus the bonus offering of Paint Shop Pro X4.
There are three main options within the Data Copy section. You can burn a data disk, create a disk image or copy an existing disk. Support is provided for Blu-ray, CD and DVD media.
As part of the Video section there is a copy of ROXIO Videoware tool that allows you to carry out a range of editing tasks. You can add effects such as picture-in-picture, titles and scrolling credit lists. You can adjust the colour, brightness and contrast of clips plus stabilise shaky content captured on a handheld device. There are also tools to convert clips for viewing on various mobile devices.
When you want to watch a movie then a copy of Corel WinDVD software is provided. This particular software appears to have been relegated to the back-burner by Corel of late. I did come across one annoying problem with WinDVD. It failed to show any of the numerous movie files stored on a hard disk even though ROXIO Videowave had no trouble identifying them. To get WinDVD to play these movies I used drag & drop.
There is a variety of options available in the Music Audio section. You can rip tracks from CDs and DVDs plus digitise your favourite music that might be on vinyl or tape as long as you have the necessary leads. There are tools to record from Internet radio, enhance tracks and remove unwanted noise. You can then burn the results to optical media and print a label showing this content.
Slideshows, with a choice of transitional effects, can be created when using the Photo section. Multiple images can be stitched together to form a panoramic view while other images can be used to create calendars, cards and other types of projects. There is also an option to create a 3D image. Links are provided for sending photos by emails or uploading them to either Facebook or Google +. While some of these tasks can be carried out from ROXIO Photosuite, you can also use Paint Shop Pro X4 but not from within Creator NXT.
While Creator covers a wide range of media related functions, the provided tools are not always the most effective at producing the best results or with regards to ease-of-use. However you do get the bonus of the well-respected Paint Shop Pro X4. Creator NXT is priced at £59.99 which, incidentally, was the same price at which Paint Shop Pro X4 was launched. System requirements call for a minimum of a 1.6GHz processor, 1GB of RAM, 3GB of hard disk space, 1024 x 768 display resolution and support for Direct 9.0C running Windows XP (SP3) and later.
http://roxio.co.uk/eng/products/creator/default.html?rtrack=eng_hp_c2012_20110829