A new outlook for Diskeeper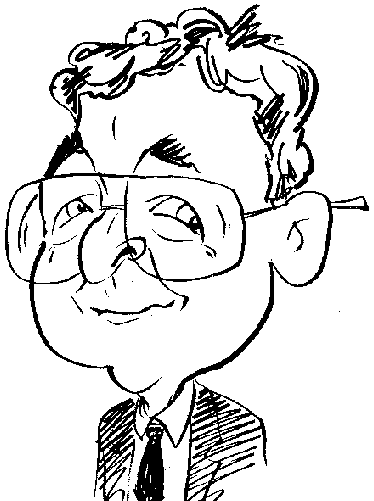 With a different company name and a newly designed interface, there is a new look to an old favourite with DIskeeper 2012.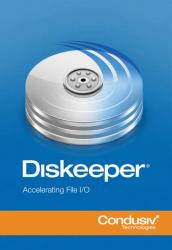 click image to enlarge
Once upon a time there was a company called Executive Software. In 1981 this company turned its attention to the problem of data being fragmented on hard disks causing deterioration in the overall performance of the host computer. This was, and still is, a big "No, No" for users everywhere. The solution produced by Executive Software was a product entitled Diskeeper. It was designed to rearrange data on the hard disk to maximise performance when using the Windows operating system. Microsoft was so impressed with this software that it licensed certain elements of the software and built it into various versions of Windows.
As with one or two other companies, Executive Software then took the decision to rename itself with the name of its flagship product. And thus Diskeeper Corporation was born. Presumably name changing can be habit forming as Diskeeper Corporation has now changed its name yet again. Now the company is known as Condusiv but the flagship product is still Diskeeper.
There are various version of Diskeeper available, with the current edition being identified by the year of 2012, and this review is based on the Professional version. When installing this product, it carries out a check for any prevision version and offers to transfer its user-specified settings to the product that is about to be installed. Other than this, installation is straightforward and can be left to complete its task while you make yourself a cup of coffee or maybe something stronger.
Users of previous versions of this software will be in for a cultural shock when being faced by the product's main feature screen. This screen is totally different from the slightly more daunting one used previously. You are presented with a screen divided into clearly marked boxes for Volume Performance Alerts, Disk Health Alerts and Configuration Alerts plus up-to-date feedback as to the fragments prevented and eliminated along with the available resources used by Diskeeper – this often showed a zero figure.
Colour coding is used throughout the program to provide a guide as to the status of the three Alert categories. Green indicates a healthy drive. Yellow is used as a warning while Red advises you that a critical status needs to be dealt with as soon as possible.
Selecting the Volume Performance box brings up a listing of all the detected drives with the volume name and status indicator. You also get a status description and recommendation for the currently highlighted drive from the list. Options are available to analyse and defragment a specific drive. You have a choice of File Performance or File Structure view during the analysing process.
By opting for a manual defragmentation of a selected drive, you will be provided with feedback information about various aspects including number of files examined, fragments eliminated and files that could not be processed. You can also call up information regarding the current's drive health, access time plus findings & recommendations and statistics that include the volume size, file number, average file size, free space fragmentation, paging file fragmentation and the most fragmented files which, in my case, was one of Diskeeper's own files. An option is available to print this information.
The Disk Health section advises you whether a monitoring facility is enabled for your drives. This feature is not supported on SSD drives.
Configuration settings can be adjusted for each drive on your system. You can implement options whereby automatic defragmentation occurs on all newly detected drives and whether IntelliWrite is enabled on newly detected drives. IntelliWrite is a technology introduced in an earlier version of this software whereby it attempts to prevent defragmentation taking place. Condusiv believes this technology works with most files and I have no reason to doubt this claim.
Digging a little deeper by selecting the Advanced settings option, you gain access to several other customisation options. The Automatic defragmentation option, which I tend to use all the time, can be set at either the Efficient (my choice) or Extensive level plus there is an option to move all the directories on each volume to a single location. For those occasions when you want to run a manual defragmentation (say after you have removed several applications and/or files), you have the choice of Quick or Recommended (again my choice). You can also set up a Boot defragmentation to run next time you reboot your computer.
System monitoring can be turned on with an option to send relevant data to Condusiv to help with further development. Specific folders and files can be excluded from the defragmentation process plus you can allocate access to Diskeeper in your role as Administrator and specify proxy settings. When Diskeeper generates an alert, this situation can flag a warning to be sent to a specified email address.
I have been using Diskeeper for several years now and it has never caused me any problems or interfered with the smooth running of my computer. I shall continue to use this latest version which can run on any Windows XP and later system. You can download a trial version of this product with the Professional version being priced at £41.32 for a single licence.