Audio Enhancement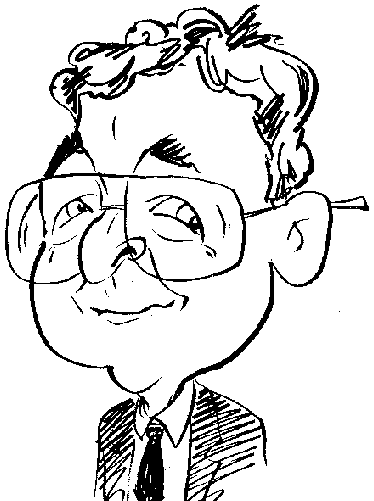 Review controls
As the movement from analogue to digital gathers apace, it makes sense to further enhance the audio quality with tools such as MAGIX's Audio Cleaning Lab.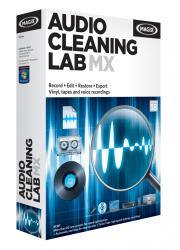 click image to enlarge
Now up to version 18 (exceeded only by the number of awards the program has won – 19 at the last count), Audio Cleaning Lab MX is MAGIX's all-in-one solution for digitising and restoring your music collection stored on a variety of media in different formats. Supplied with an English language manual in small booklet guise, this MAGIX software comes on a single disk that also contains a free copy of MAGIX's Mufin 2.0 utility for playing music and making suggestions for similar tracks in your collection.
Installing Audio Cleaning Lab MX (incidentally the MX stands for Media-X-Change, a feature that enables recordings to be transferred without any additional intermediate stages) did not go quite as smoothly as I expected. You are given a choice of Standard or Custom install with the later giving you more control over where the program files are stored. I opted for the Custom install which would allow me to designate the D Drive rather than the default C Drive as the host for the various files. My D drive has more available space than the C drive.
When I manually changed the reference from C to D in the offered storage paths for the program and data files, the installation procedure just shut itself down without offering a word of explanation. It was only when I retried the installation and used the browse function to drill down to the appropriate folder on my chosen drive that the installation was willing to proceed and run its course. While hardly a fatal fault, it was rather annoying not being able to use my short-cut method of changing the path details.
The first time the program is run you will need to enter the product's 30-character serial number. On-line registration is offered and this takes but a few moments to complete. Firing up the program brings up a panel showing the main tasks that are available with this product.
You can select to restore vinyl sound, clean tape sound, optimise voice and audio book recordings or edit a digital file such as MP3 and other formats. As can be seen from this list, the range of available tasks covered is far ranging. There is also an option to view a tutorial video. This tutorial, takes up most of the content found in the user manual. It is well-structured and informative. However it does suffer a little from some screen flicker as the images change.
Unlike some other MAGIX products that cover rescuing content through a combination of hardware and software, Audio Cleaning Lab MX takes a software only approach. Any hardware elements, such as connecting leads that might be necessary, will need to be provided by the user.
The program's well set-out interface gives you buttons to instigate import, cleaning, mastering and export tasks with a large area for displaying a waveform view of the current loaded audio. Controls are available for play, record, back, and forward options plus volume adjustment. Areas are set aside for the product's effects options and an info box/analyser that can display a peak meter, oscilloscope, phase correlator, spectroscope or spectrogram. Once content has been brought into the program you can make use of available wizard-led tools that are identified by names such as DeClicker, DeCrackler, DeClipper, DeNoiser and DeHisser. If these names do not provide you with enough of a clue as to the tool's functionality then further information will be given. A slider is available to adjust the strength of the current cleaning effect. This latest version of the product has over 60 new presets, bringing the overall total to over 300, allowing you the means to carry out sound optimisation for selected tracks.
One new feature with version 18 that particularly appeals to me, as I have a large collection of audio tape recordings, is Turbo Tape. With this feature you can record cassettes at double speed. This one feature could save the user a great deal of time. Another new feature is the ability to quickly apply reverb or echo effect to a whole track.
Audio Cleaning Lab MX supports a range of audio formats however they are not all immediately available. In some cases you will need to activate them. This activation will be necessary for MP3 Export (free), MP3 Surround (fee required), MPEG-2 (fee required) and AAC Export (fee required). Included among the formats not requiring activation are MP3 Import, WAV, AIFF, OGG Vorbis, FLAC, AVI and WMV.
Audio Cleaning Lab MX is a powerful and easy-to-use set of tools for those looking to clean up and enhance their audio collection stored on various media. Priced at £39.99, the program's system requirements call for a 1GHz processor, 512MB of RAM and 500MB of hard disk space running Windows XP and later.