Converting Media Content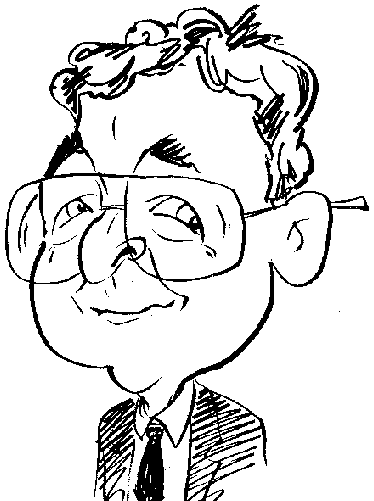 Media content can arrive in different formats which are not always compatible with all your devices. Helping cope with this problem is the stated aim of a product released by Binary Distribution.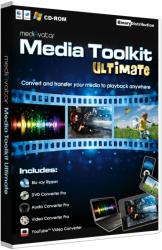 click image to enlarge
Binary Distribution, a traditional software publisher and distributor, has released the mediAvatar Media Toolkit in theUK. This product concentrates its main functionality on the conversation between different video and audio formats with a range of pre-set and customisable settings. Currently available as a download (DownloadBuyer.com) or physical boxed offering (Amazon.co.uk), Media Toolkit comes in Standard or Ultimate versions with software being included for both Windows and Mac operating systems. This review is based on the Windows Ultimate version of the product.
To avoid any confusion, the Windows and Mac versions of this software arrive on separate disks. Installation of the product, or perhaps I should say products as Media Toolkit Ultimate is made up of five separate elements that each have their own desktop icons and work totally independently of the other modules is straightforward. The Media Toolkit Ultimate product consists of mediAvatar Blu-ray Ripper, mediAvatar DVD Converter Pro, mediAvatar Video Converter Pro, YouTube Video Converter and mediAvatar Audio Converter Pro.
A further indication of this independence of the titles making up this product is that you will need to enter a username and a specific 39-character serial activation code when you first run each of the titles. This code is different for each title and operating system. These codes, which adopt an identical format, are found on a printed list. I found it very easy to mix up these codes by starting on one line and accidentally jumping to the next line resulting in an error and a refusal to accept the code. You also need to be aware that the codes are case sensitive.
The four titles that feature the mediAvatar prefix make use of the same interface. This interface consists of a tool bar with large style icons; an area for listing files that are selected for conversion; a profile settings panel; preview window for viewing or listening to the current selected file; and a drop down list of available profiles plus the destination file details. When you initially fire up this interface it will display the three steps required to make the necessary conversation(s).
You can select the appropriate profile from the numerous options that are available. Included in the available destination devices for the converted content are various Apple devices, Android Pad, Blackberry, Windows Phone, PS3, PSP, Xbox, Wii, general and HD video, web video and most of the common PMP devices. Adjustments can be made to both the video and audio quality as part of the conversion process.
Appropriate files can be selected using the normal Windows conventions and these will be listed in the main display area. You can tag individual or groups of files for action. Using the preview window you can check out content and decide whether any editing is required. Options are available to clip or crop and apply effects such as watermarks and subtitles.
You are almost spoilt for choice when it comes to converting titles into a format for your favourite mobile device. The conversion process can be quick but it can also be time consuming. It will depend upon the original and new format. For example converting an MP4 video clip with a runtime of 43 minutes for including on an iPod Classic took 5 minutes 27 seconds.
The fifth title in this collection allows you to search YouTube for relevant content, view and download it plus converting it into a format for use on a mobile device. Unlike the other utilities, YouTube Video Converter has its own interface which does not support a minimise option. However, like the other titles, it is easy to use and carries out its task efficiently.
Naturally when using this product to convert content between different formats, you should bear in mind any issues which might arise from using material that is copyrighted. There is a clear warning on the back of the software box stating that you should "Always check and obey all copyright notices". It goes on to state that if you are not the copyright holder nor have obtained permission to copy then you "may be violating copyright laws and other property rights."
mediAvatar requires a 1GHz processor with 512MB RAM, 250MB of hard disk space (50GB for Blu-ray or HD conversion) running Windows XP SP2 and later. Mac users will need to be running Mac OS X 10.5 and later. Pricing is set at £79.99. The Standard version of the software, which is priced at £39.99, does not include the Audio Converter Pro and YouTube Video Converter elements.