Xara 3D Maker 7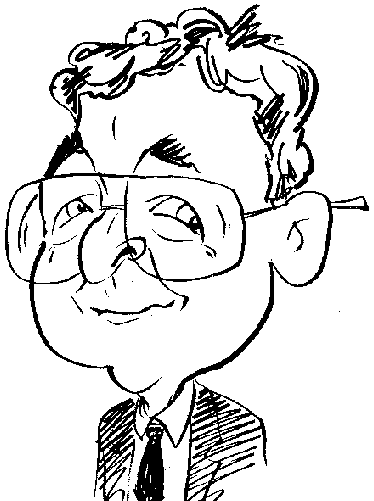 Review controls
Now part of the MAGIX family, Xara continues to produce a range of graphics offerings including a tool for producing eye-catching titles.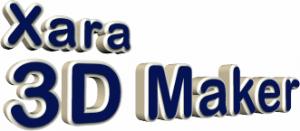 While you may lack the expertise, equipment and budget resources to produce your own 3D movies to thrill friends and family alike, that is no reason to give up on your dream to produce eye-catching 3D animation. With the appropriate software you can easily create 3D titles, headers and buttons to enhance printed and online publications with the latter also featuring some animation that will certainly impress your audience. Offering to provide the tools necessary to achieve this type of reaction is Xara 3D Maker which is now up to version 7.
Available as a download, Xara 3D Maker 7 consists of the main 3D creating program plus more than 700 examples of 3D and 2D shapes, over 400 textures and 65 TrueType fonts. You can try out the product for a limited time or purchase the software to remove the initial trial status. In order to do this you will need to enter the supplied serial number while connected to the Internet.
Firing up Xara 3D Maker 7 brings up a well set-out interface that combines the graphics and animation aspects of the product. Occupying most of this interface is a preview area which provides live feedback as to the appearance of your current project. Running across the top of the interface are the menu bar and toolbars for standard and text features. Just below the text toolbar are the controls to play, pause, stop, fast forward and backwards the animation plus a slider bar to quickly move to a particular frame indicated by a counter. An Option toolbar is situated on the left side of the screen while the area of the right is given over to an area that also gives access to the same option categories that can be applied to your project. A status bar, positioned at the bottom of the screen completes, the interface.
Although Xara 3D Maker 7's main focus is on the use of text, it can handle various geometric shapes. These will need to be created using other packages such as Xara Extreme Pro. These items can be 2D objects which will then be converted into 3D using the software extrude facility. You are limited in the support provided for importing items to formats such as XAR, WEB, WMF and EMF. There is a wider range of support when exporting content in GIF, PNG, BMP, ICO, JPEG, AVI and Flash formats.
Text can be entered into the provided dialogue box using any of your installed fonts. You can scroll through your list of fonts and see the changes implemented immediately on screen. Adjustments can be made and applied in real time as you adjust font size, alignment, line spacing and kerning plus decide whether to include bold, italic or outline attributes. Once you are satisfied with the basic appearance of your text string, it will be transferred to the preview area so that you can begin work on other aspects of your project.
As you select from categories, including colour, extrusion, design, bevel, shadow, texture, view and animation, then specific settings will become available for adjustment. With colour you can select your choice from a picker and then apply it to the whole text or a specific part such as the front, back or shadow. The exclusion object allows you to adjust the depth with a choice of matt or gloss effect which can be applied to the front and/or back of the text. You can make use of various design effects including those based on bubbles, crosses, or even a heart shape.
There are over 30 different bevel settings with adjustable depths. You can apply a texture, which can be based on an image or a colour, to the text and/or the background. When you need to adjust the starting position, rotation or orientation then the adjustment tools are to be found in the view option. Finally you can add animation to your text.
The animation is restricted to a number of pre-defined actions although you can make some adjustments. To help you get started the program comes with a number of set animations which you can apply to your text or select from styles that will make your text swing, bounce, scroll and pulsate. You can adjust the speed of movement and length of the animation plus choose the axis and direction of movement. An export option allows you to save your animation for use elsewhere.
Although a little limited in its support for importing content and not allowing you to set a path for any animation, this software gives you the ability to create some really eye-catching animations that can enhance web sites and presentations. Xara 3D Maker 7 is priced at £29.99. The software requires a system running Windows XP and later with 256MB of RAM and 150MB of available hard disk space.