Movie Viewing Software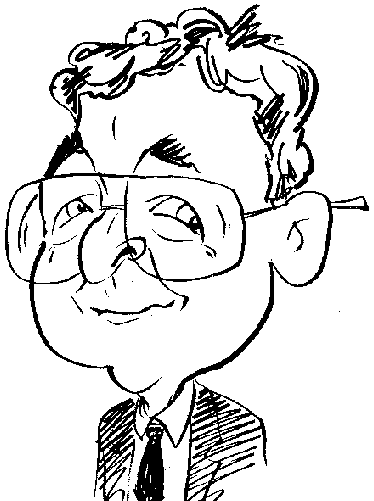 It was hardly the most auspicious of meeting. I had to battle through a heavy downpour and then sit through a presentation that was in constant competition with those watching a televised European football match featuring the local team in the next room. This was my introduction to CyberLink's latest media playing software.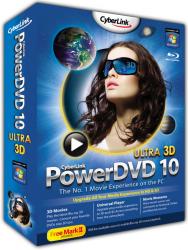 click image to enlarge
CyberLink Power DVD 10 Ultra 3D is the new all-singing, all-dancing version of a product that comes with the tag line of being "The No. 1 Movie Experience on the PC". No doubt your eyes will have immediately alighted on the 3D reference in the product's title but allow me to hold back of this particular aspect for a while as I first deal with other features of PowerDVD 10 Ultra for those with no interest or, more likely, lacking the equipment required to dip their toes into this latest fashion item.
Following PowerDVD's usual display of multiple icons representing supported technologies, including AVCREC, ATi Stream, H.264, Blu-ray, AVCHD and Dolby Digital, you come face-to-face with the product's new initial interface. Three tabs in the top left corner allow you to switch between Movie, Video and Music topics. The Movie tab gives you the option of designating the source device from the list of appropriate drives while the other two tabs are generally more interested in content stored on your hard drives as well as optical drives and, as a result, you can browse through the hierarchical tree structure of your computer's content.
Moving the cursor to the bottom of the screen reveals the software's pop-out control bar which consists of the VCR-type buttons plus options appropriate to the selected mode. One of the options that appears on every control bar is the TrueTheater technology. Combining a mixture of new and enhanced features, TrueTheater can be used to improve the video and audio experience during playback. Using slider bars you can make various adjustments to enhance your viewing pleasure with options to view a side-by-side or split screen set up as you make your changes.
The various components of TrueTheater consist of Motion, Stretch, Lighting, Surround, Noise Reduction, Stabilizer and High Density. This latter feature has been designed to upscale standard definition to high definition viewing. Of course all these enhancements rely heavily on the quality of the source material (that old grainy VHS converted video is never going to pass for high definition and you should not expect it to – just wallow in nostalgia as you remember when the video was first captured all those years ago) and the equipment which needs to be capable of delivering HD quality.
TrueTheater can also be used to convert 2D movies into 3D with the user having the option to adjust the scene depth via a slider bar. I have seen a demonstration of this feature which does work to a degree but is not totally satisfactory as the software makes decisions that should have been left in the hands of the director. Unfortunately I have been unable to test the 3D feature myself as you do need to have the appropriate equipment to view this particular type of upscaling.
Forget it if you only have a basic Pentium – a dual core processor in combination with a high end graphics card are the minimum requirements. Even then you will need a 3D-aware screen (adding greatly to your costs) plus the special 3D glasses (not cheap) such as those available from NVIDIA. I'm afraid I came up light with these specifications. Currently 3D upscaling only works with DVD movies. A free Blu-ray 3D upgrade will be made available when Blu-ray 3D movies make an appearance.
PowerDVD 10 supports various file formats including Blu-ray, AVCHD, MPEG-4 AVC, MPEG-2 HD, WMV-HD, FLV and HDMI 1.3a plus Dolby Digital Plus, Dolby TrueHD and AAC decoding. You also get the means to upload videos to YouTube plus write, share and play movie reviews through MoovieLive and MovieMarks.
Three different versions of PowerDVD 10 are available although only the Ultra product contains all the features mentioned in this review. PowerDVD 10 Ultra is priced at £79.99, although at the moment CyberLink have a New Year special offer at £59.99. The Deluxe version costs £49.99 while Standard is £10 cheaper. You will loose Blu-ray playback with both these versions and Standard also does not have the 3D feature. The recommended specifications for Ultra call for a Pentium EE 840 (3.2GHz) or better with 1GB of RAM and 300MB of available hard disk space running Windows XP SP2 and later.
http://www.cyberlink.com/products/powerdvd/overview_en_GB.html