Creator Goes 3D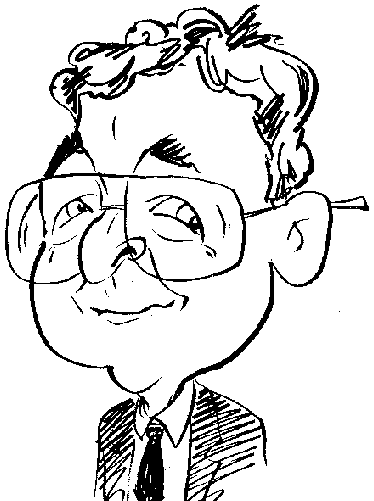 Review controls
The presence of a pair of cardboard glasses gives you the clue that the latest version of Roxio Creator is venturing into another dimension.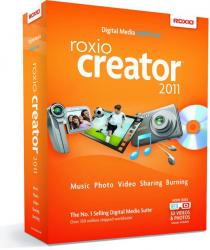 click image to enlarge
Where as in the past Roxio and Nero have indulged in the game of leapfrog as they set about enhancing their products along similar lines, this year sees a divergence in the paths taken by each company. Nero has been working hard on developing Blu-ray functionality while Roxio, with Creator 2011, offers users the tempting bait of creating 3D photos and videos. A pair of cardboard red / cyan glasses is included in the package so that you can view your creations.
Before embarking of the installation of the necessary files, Creator 2011 will offer to check online for any updates. You can refuse this option but it is probably best to allow checks to be made and go with the flow. Roxio Creator requires the entry of a 17-character product key found on the back of the slim Getting Started Guide book. You will also be given the opportunity to enrol in the Roxio User Experience Improvement Program which sends anonymous data regarding the use of the software to Roxio. Of course you can decline this offer. At this point you will get the opportunity to select whether just to install Creator 2011 or add Streamer Server and Client software to turn your computer into a Media server.
Never the fastest when it comes to installing, this version of Roxio Creator is no exception but you do get the opportunity to watch an introductory video to help pass the time during the process. A system restart will be required. Finally there will be an automated product online registration option when you first run the program.
Users familiar with Roxio Creator will immediately feel at home with the product's opening interface showing the different categories of features available with the product. You can work directly from the Home screen or drill down to view the options available to work with data copying, video movies, music and audio or photos. There is also a Learning Centre that provides feedback as to the steps required for certain processes. Some of the Learning Centre is in the form of video clips downloaded from the Internet or PDF step-by-step instructions.
Most of the new features found in this latest version of Creator are based around the 3D capabilities of the product. Help on this particular aspect can be found in the Learning Centre but is conspicuously absent from the main Help feature which makes me think that this element has not been updated with the rest of the product.
You can import 2D and 3D video clips with the former being automatically converted into 3D during the import process. This conversion can be time consuming depending upon the size of the video clip. Options are available to view the results using just the left or right eye view plus an anaglyph (red / cyan) mode when you need to wear the supplied glasses. Those with the appropriate hardware for display purposes can make adjustment from within the VideoWave software which carries out this process. My efforts produced a mixture of semi-hits and misses. One particular clip (Wildlife from Sample Videos) proved to be almost unwatchable. With the rest there was some 3D element but hardly the jaw-dropping experience you get with commercial movies. Roxio tells me that some care does need to be taken when selecting items for conversion.
When working with the 3D feature, you need to capture two images of the same scene separated by a couple of inches or so. As a reference, the distance between the two images should approximately be equal to that of the space between your eyes. The software will then combine the two images to create a 3D look.
The Data Copy section splits its features into groups entitled Create, Copy and Backup. You can copy files to various media formats; produce a bootable disk; and even duplicate an entire disk for backup purposes. A Label Designer module can be used to create labels to help identify your work.
As well as 3D, the Video section lets you convert videos between different formats for use on various devices. Included among the devices supported by the Roxio title are iPod/iPhone/iPad family, Blackberry, Zune, Xbox, PlayStation and HD displays. You also get a tool to rotate a video with a single click.
An option is available to rip your CDs with artist and track details being supplied by the popular GraceNote service. With the appropriate leads (not supplied) you can digitise any LPs and tapes you might have plus edit your audio content. For fans of the iTune service, Creator is compatible with this music download operation.
Finally the photo section offers tasks designated as Import, Edit, Create and Enjoy with specific options to edit photos, create projects and produce 3D photos. There is also an option to share your photos by uploading them to Facebook.
While it is more than likely that some of the features available with this product will duplicate utilities you already have, there are enough features to ensure there are some options that you will find extremely useful. You will need to invest some time in exploring the different element but it could be worth the effort.
Minimum system requirements call for a 1.6GHz processor but this will only be good for basic tasks. For more heavy duty work (HD and 3D) you should need a 2GHz processor. RAM should be 512MB for XP and 1GB for Vista and Windows 7. Hard disk space will need to be 3GB. You will also need an Internet connection to activate the product. Pricing has been set at £49.99.
http://www.roxio.com/eng/products/creator/default.html?rtrack=eng_hp_C2011fam_24082010