Driver Management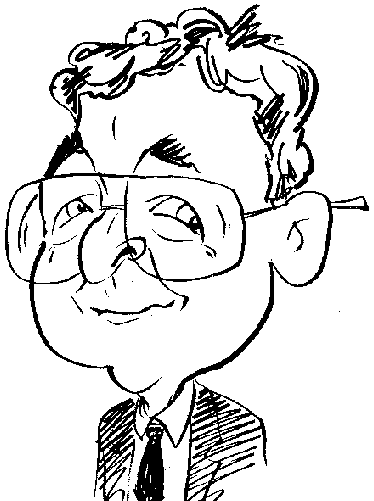 When problems occur with your computer, the excuse of out-of-date drivers is often put forward as the reason for any conflicts. Perhaps you should consider some form of driver management.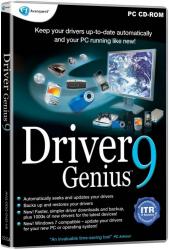 Your computer system relies a great deal on drivers to carry out many of its functions. Like other forms of software, drivers are constantly being upgraded with new features and bug fixes. While these drivers are freely available to those who need them, the task of searching for them, before downloading and installing them, can be time consuming. Of course you could always take the approach of delegating the task to software developed to carry out the various steps of identifying and updating the drivers currently residing on your system. Driver Genius 9 is such a product.
Developed by Driver-Soft and available from Avanquest, Driver Genius 9 attempts to cover all aspects of driver management for your system. The program is based on a database containing details of over 30,000 drivers and links to where these drivers are stored ready for downloading and installing. When the program is first run it will run checks and offer to download the latest version of this database.
Driver Genius will scan your system to identify those drivers that can be updated. This process is carried out relatively quickly and, at its conclusion, the user is presented with a list of those items that require action. The software does tend to refer to any updates as being critical in order to encourage the user to instigate the updates.
In the case of the test system, some 22 drivers out of a total of 1138 were deemed to need updating. These drivers were categorised by company. Links are provided to check out basic details of the various drivers. This information can include the version number, download size plus the supported operating systems and compatible devices. You can use this information to help make your decision whether to proceed with any updates or not.
Options are available to download all the available updated drivers or just those selected by the user. Feedback is provided as to the progress of each download which is conducted from a site under the control of the company responsible for the driver. On a couple of occasions the download failed to complete but restarting the software cleared this problem and the drivers were downloaded.
Once the downloading has been completed you then need to install the new drivers. However before carrying out this process, you are strongly advised by Driver Genius to back up your current drivers. By default Driver Genius will offer to backup a combination of all drivers plus the original Windows drivers and drivers for disconnected devices. As such this process could be rather time consuming. Fortunately you can be more selective and just pinpoint specific drivers for backing up.
When installing the updated drivers, the process is carried out by the appropriate software developed by the company who produced the driver. In some cases a system restart will be required. Driver Genius, for its part, will keep a record of all the various drivers that were downloaded and installed under its auspices.
Not content with checking, downloading and installing updated drivers, Driver Genius offers other aspects of driver management. As already mentioned Driver Genius will backup your drivers giving the user a choice of default, zip, self-extracting zip or auto installer zip in a folder of your own choosing. Naturally there is a Restore feature to install your backed up drivers. Finally the program can uninstall drivers that are old and are no longer required.
The usefulness of a product such as Driver Genius depends a great deal on the content and range of its database. The one that sits at the heart of Driver Genius covers digital still and video cameras, MP3 players, VoIP phones, printers, keyboard, mice, video and sound games, network cards, CD/DVD drives and modem cards. The latest version of this software supports Windows 7 and has enhanced support for Windows Vista.
Priced at £19.99, Driver Genius 9 requires a Pentium processor with 256MB of RAM and 10MB of hard disk space running Windows 98 and later.
http://www.avanquest.com/UK/software/driver-genius-professional-51625