Montezuma Returns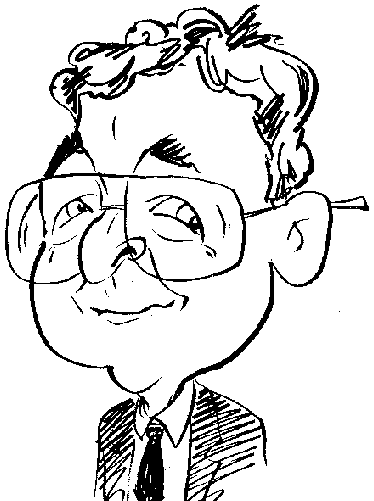 Review controls
Generally sequels appear fairly quickly following the original offering. But there are exceptions (Zuma immediately springs to mind) with a new title from Alawar being a prime example of a longer period of gestation.
Buy Now!
The Treasure of Montezuma 2
£7.17 direct from Alawar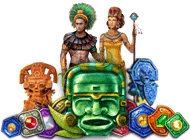 The Treasures of Montezuma 2 has taken over two years to appear following the original title (just subtract the "2"). Possibly one reason for this delay is down to the fact that many users found the difficulty level of The Treasures of Montezuma rose rather rapidly, to such an extent it put them off persevering with the game. I must admit that I fell into this category. However I'm pleased to report that this latest offering has a far more gradual increase in its difficult level.
For those not familiar with this Montezuma series, this is basically a Match-3 game with the objective being to collect a set number of crystals to complete each stage of a journey towards finding the treasure. This journey takes you to the jungles of the original title with your on-screen avatar being a choice of male or female Aztec. Initially you will need to tackle the game in Adventure mode but later Puzzle and Endless modes become available. Adventure mode has three levels of difficulty as you start off at Normal level before progressing through Expert and Hard game play.
Each difficulty level is played out over a series of rounds made up of stages in the journey. To complete a stage you must collect a set number of crystals which randomly appear embedded in the tokens that make up each stage. Crystals are collected and tokens removed by making groups of three or more similarly coloured tokens. This is carried out by switching two adjacent tokens. Destructive and time rewarding bonuses can be gained by creating groups of more than three tokens or making particular combinations.
The completion of each stage brings the reward of a mask which could be coloured green, yellow or blue depending on the time taken for that stage. You will also be rewarded with gold which is used to purchase from local towns that allow you to tackle some stages. This town element is accessed at the completion of each level.
As you progress through the various stages, so the number of required crystals grows and obstacles begin to appear. A Steel token can not be included in a match but can be used to switch tokens. Causing more of a problem is an Ice token. When this kind of token appears, it will be immoveable until it has been defrosted by making it part of a match-3 group.
Each round of the game, of which there are five to be completed for the three difficulty levels, is made up of nine stages. Once all the stages in a round have been completed there is a bonus stage. This consists of finding all the various pieces concealed in different scenes to complete Aztec relics. You can ignore these bonus stages if you wish.
Having made some progress in Adventure mode, first Puzzle mode and then Endless mode will be opened up for you. As befits its title, Endless mode is just that, you keep playing through a series of screens with your target number moving on to the next level as you make progress. There is no time to take a breath as your target number increases.
Puzzle mode, on the other hand, has been designed to present you with a series of puzzles that need to be solved. These puzzles involve collecting all the crystals shown in a layout. Unlike the main game, once tokens have been made into a group, they are not replaced so reducing your options. It is surprising how quickly you run out of possible matches. Strategy is called for when playing through the 40 levels of puzzle game play. As an added incentive, you are challenged to collect the crystals in a minimum number of moves. Puzzle mode can certainly be frustrating but you could find yourself coming back for more.
While the main layouts of tokens are nothing exceptional, the background graphics and bonus scenes are well drawn and quite appealing. Sound is adequate and appropriate to the game. One factor to be aware of is that sometimes you could feel that you are not receiving the bonus awards you feel you deserve. Some bonuses are only awarded for those matches you make yourself and not for any collateral matches formed from tokens falling downwards.
The usual 60-minute trial version of this game is available while the full unrestricted version costs $9.95. System requirements call for a 1GHz processor with 512MB of RAM, 60MB of hard disk space and support for DirectX 9.0C. You will need to be running Windows 2000 or later.
http://www.alawar.com/game/the-treasures-of-montezuma-2/?pid=10447