A Diamond Hunt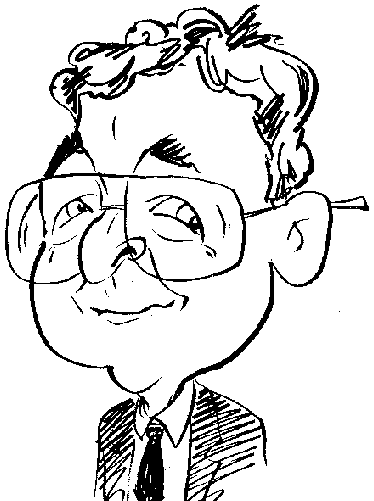 Diamonds, according to the song, are a "girl's best friend". They are also a popular topic of interest when developers are looking for a hook on which to hang the storyline of their latest game.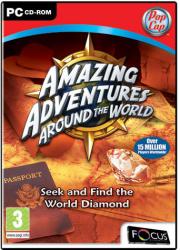 The latest example of a game with a diamond theme to make its presence felt on my desktop is Amazing Adventures Around the World. This is a Popcap re-release now available from Focus Multimedia. Those familiar with the SpinTop Games developed Amazing Adventures series will not be surprised to discover that this title combines hidden object and puzzle solving game play.
The game sets you the task of finding the World Diamond. This task will be achieved by collecting various sections of a tablet that fit together in order to guide you to this World Diamond. In order to collect these tablet sections you will need to visit 25 different locations where you will need to find hidden objects and then complete a puzzle. Each location also contains two hidden gems which need to be discovered so that further elements of the game will be unlocked.
Around the World is divided into a series of missions which take you to locations scattered around the world and, when completed, bring the reward of one of the tablet sections. Your starting point is a world map overlaid with mini location-based scenes that enlarge themselves when it is their turn to be visited. You have no choice in the route you must take as you are whisked off to each location in turn.
Once there you will need to discover the ten hidden objects which are listed across the bottom of the scene. As each item is located, its entry will be crossed out. Two containers situated in the top left corner are used to hold the gems when found. Every effort has been made to ensure that each scene is relevant to the location although often the hidden objects bear no relationship to the location. While some of the hidden objects are fairly obvious, many (gems included) are cunningly concealed and integrated into the scenery. A rechargeable Hint feature is available to pinpoint the general area in which a particular hard-to-find object is located. If all ten objects are found without the aid of the Help feature (no help is available for the gems) then you awarded a bonus of extra points on top of those earned for the actual discovery and speed of completion.
Once the ten listed objects have been found then you move on to tackle one of the eight mini-puzzles that are included in this game. These puzzles offer a variety of challenges. You could be shown two views of the same scene with minor alterations and be asked to spot the differences or replace items missing from one of the scenes. Other puzzles include swapping or rotating tiles to create a scene, completing a jigsaw or find hidden words in a word square. My favourite puzzle was the one that required you to match tiles so that you clear obstructions from a scene.
As you progress through the game, with each scene and associated puzzle being completed within a set time limit, you build up your points' total and gain promotion to higher ranks of investigator and hopefully complete the final puzzle that reveals the World Diamond. By collecting all the hidden gems and completing all the missions you will open up access to the two additional game formats of Unlimited Search and Spot the Difference. With the former you need to discover all the hidden objects in a particular location while Spot the Difference is just that – you view the same scene with some subtle difference, side-by-side, and have to identify the changes.
This game is more likely to appeal to fans of the hidden object genre. While the puzzles help add variety to the game, they are not particularly difficult and can be completed without too much effort. The graphics suit the style of game play and there are various sound effects and background music. With over 2,100 hidden objects, 25 locations and 8 mini-puzzles plus three game modes, there is plenty to keep you busy. Priced at £7.98, Amazing Adventures Around the World requires a 350MHz processor, 256MB RAM, 50MB of available hard disk space running Windows 2000 and later.
http://www.focusmm.co.uk/shop/Amazing-Adventures-Around-the-World-pr-1593.html