Return of an Old Friend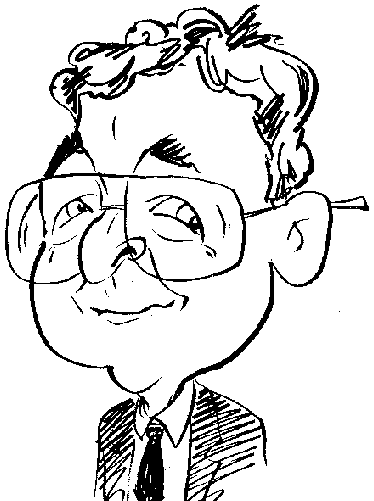 Sometimes meeting up with an old friend after a long period of absence can result in a feeling of disappointment. Sad to say this was one of those occasions.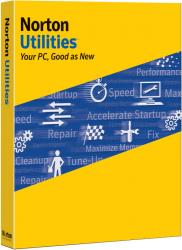 Back in the last century (alright it was less than a decade ago), most personal computers were run on a DOS (Disk Operating System) platform. Even Windows was underpinned by DOS until very recently. Numerous programs were developed to help users deal with problems that could arise through the interaction between DOS, installed applications and hardware issues. One such program was Norton Utilities which built up a loyal fan base but this didn't stop Symantec from pulling the product from its release schedule. According to my records, the last time I reviewed this product was back in 1999. Now, ten years later, the product is back with the release of Norton Utilities 14 which comes with a three-user licence.,
Installing the product is straightforward and you can select options to create a desktop and/or quick launch icon plus whether there should be an automatic scanning of the Registry whenever Windows starts. At the conclusion of the installation routine, the program will automatically go on-line to check for any updates. While there is no option to stop this happening, you can interrupt it if you wish. The first time Norton Utilities 14 is run you can activate the software by entering the registration number and some basic personal details. If the software is not activated within 30 days, it will stop working.
Norton Utilities 14 categorises its functionality into four distinct areas. These are Optimize, Monitor, Windows Tools and Administer. By default you start with the Optimize category which includes tools to clean your Registry and disks; manage your Startup and services; plus defrag your Registry and hard disk. Run on a couple of systems, Norton Utilities 14 found over a thousand errors in the combined Registries. Most of these related to temp files and shortcuts. Each error is colour coded as to its priority and you have the option of ignoring or letting the software repair the individual errors.
Norton Utilities is fairly thorough in listing items in your Startup – even noting one or two that did not appear in the list shown by the Windows MSCONFIG utility. You can select those items to disable and Norton Utilities will offer to save the information. Management of services is handled differently. You can manually make adjustments but Norton Utilities offers a choice of a recommended or minimal set of services. There is also an option to restore services to the last known good set up.
Selecting the disk defragmentation tool brought up my personal copy of Diskeeper 10, a sensible approach in my opinion and shows that Norton Utilities is prepared to make use of whatever tools already exist on a system rather than offer solutions of its own that might be inferior. I did encounter a problem on one system with the Registry Defrag option. After carrying out its compact and optimise work, a reboot was required but this produced an error followed by an inability to get past the boot-up flash screen. Fortunately turning the power off and on cleared the blockage.
Moving on to the Monitor section allows you to set Norton Utilities to monitor your system and Registry for any activity and ask if action should be taken. You can view the current state of processes to see if anything might be having an adverse effect on performance. You can also run a series of benchmark tests to judge how your system is responding. Having run these tests on the two systems before and after letting Norton Utilities carry out various tasks, I have my doubts as to the value of this feature and the figures produced. On one machine the results varied between 199.7 and 624.3 – this was a four year old system running Windows XP. The second system, a two-year old Vista machine started with a 373.3 rating and then produced figures of 375.1, 287.9, and 372.5 after various tasks completed by Norton Utilities.
As its title implies, the Windows Tools category gives you access to standard Windows tools. You can carry out a system restore and update plus view the Control Panel, system properties and system information. The Administer section lets you adjust the default settings of Norton Utilities, undo repairs, restore a backup and download the latest version of the software.
While Norton Utilities 14 has some reasonable tools for cleaning up various aspects of the computer, I was left with a feeling of disappointment. I was expecting more from a product for which I had fond memories. Even running the cleaning operations on a regular basis, I failed to detect any improvement in the running of either system.
Norton Utilities has been priced at £39.99. The software requires a 300MHz processor, 256MB of RAM, 200MB of hard disk space and DirectX 8.0 running Windows XP SP2 and later or Windows Vista.