Who Stole the Diamond?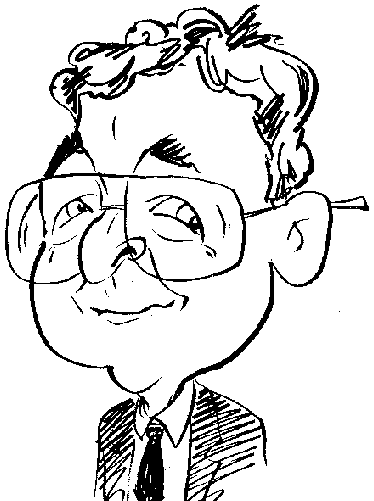 Review controls
Time to put your hidden object finding and puzzle solving skills to the test as you enter the world of Mystery Case Files.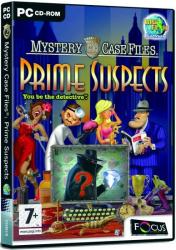 Attention this is a News Flash! The Queen's Hope Diamond, an 800 carat blue diamond on loan from the British Royal Family, has been stolen. According to reports the authorities are at a loss when it comes to solving this heinous crime. Who can they turn to for help with this matter? The solution is to send for the world's foremost detective who, as it happens, is you. This is the scenario facing you when you fire up the game of Mystery Case Files: Prime Suspects.
Called in to solve this crime, you are set the task of apprehending the culprit and returning the Hope Diamond to its rightful owner. From the enquiries already carried out you know that there are 20 possible suspects from all walks of life. It will be your job to investigate each of these characters who go by names such as Abe Stinkin, Vinny the Chin, Snoozy Cruiser and Tone-deaf Tilly.
Mystery Case Files: Prime Suspects takes this storyline and integrates it into a Hidden Object game. You will need to visit various locations that contain the items you will need to find as you conduct the investigation of each character. These locations make up Capital City and are highlighted on a map along with the number of items hidden within each scene. While you can select the order in which the available locations can be visited, you have no say in which character you investigate and have to accept whichever suspect is next in the list.
The investigation of each character has a set time limit with a predefined number of items that need to be found. Some leeway is allowed in that the number of items that need to be discovered is slightly less that the combined items found in the locations for the current investigation. This means you can move on to another location before discovering all the objects hidden within the scene In addition, each investigation of a particular suspect comes with four hints which can be used at any time.
Taking up most of the screen area is the scene containing the various items while the search list is displayed down the right side. In some cases you will need to find more than a single example of an object while occasionally you will need to complete a simple task such as replacing a leg on a frog. As each item is located it will be transported to your satchel-style briefcase and be eliminated from the list.
Some of the scenes that need to be visited are initially in darkness or concealed behind a screen. In order to reveal the contents in such cases you will need to have found a battery in one of the other locations. Once the battery has been found you then have access to a spotlight effect that is under the control of your mouse. A slightly annoying aspect of this feature is that you do not know whether a location requires a battery or not until you visit it. The ensuing delay could eat into your allotted time limit. It was also noticeable that there was always a delay, admittedly only slight, after an object was located before you could select the next item.
Once you have located the specified number of objects for an investigation, you are whisked off to tackle a mini-game within the current time limit. Mini-games can involve tasks such as finding words on a particular subject in a word square; switching tiles to create a picture; or uncovering matching tiles. In each case a completed mini-game reveals whether the current suspect is guilt or innocent. Not surprisingly, innocent verdicts are often delivered so that you need to work your way through all the suspects before arriving at the correct solution.
Mystery Case Files: Prime Suspects is a well designed game that is challenging. I found that I had to repeat numerous levels before I was able to successfully complete each one within the time limit. You do need to manage your allocation of hints carefully as there is no option to replenish your supply during a level. The game requires a Pentium 800MHz processor with 128MB of RAM and 54MB of hard disk space running Windows XP/Vista.
http://www.focusmm.co.uk/shop/Mystery-Case-Files-Prime-Suspects-pr-1572.html