Another Hidden Expedition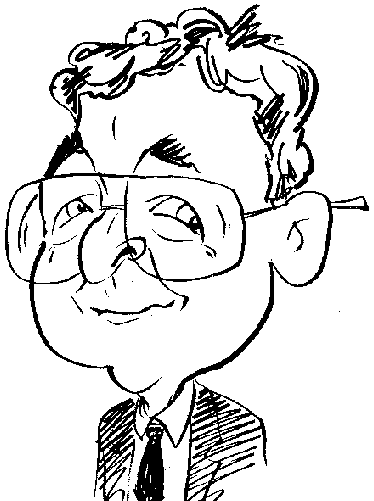 Review controls
Fresh from a mountaineering trip up Everest, I set out once again but this time to explore the Amazon Rain Forest.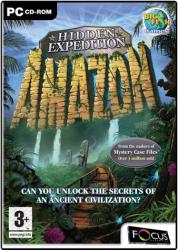 click image to enlarge
Following on from Hidden Expedition Everest reviewed recently, Focus Multimedia has now released the next title in the series, namely Hidden Expedition Amazon. Although this game takes a different approach in some respects, it still retains the basic hidden object style of game play. Whereas the earlier title had you competing against the clock and virtual opponents, Hidden Expedition Amazon makes it a straightforward journey of discovery with no time limit as you search for the missing Professor Mandible (now there's a name to get your teeth into) and the legendary Beetle Temple.
Hidden Expedition Amazon follows the fairly standard Hidden Object pattern of presenting a series of cluttered scenes that contain numerous items, some of which are cleverly integrated into the scenery. A list of designated items appears across the bottom of the screen. You need to find each one in the current scene although there are occasional exceptions but more on that subject a little latter. While some items are there merely to test your observational skills and, in some cases, work out a simple clue, others are required to perform certain actions and are added to a collection of tools.
Occasionally some of the items listed are coloured blue. In order to discover a blue item you need to search the scene and find a particular spot when your mouse cursor turns blue. It might be somewhere obvious such as a keyhole, plant or gopher hole but not always. Once you have found the hot (or should that be blue) spot, you will need to make use of an item in your tool collection to reveal the hidden object. As mentioned earlier, on rare occasions the item you need for interacting with the hot spot will be located in another scene. Fortunately there is nothing to stop you using a map feature to quickly switch between scenes in the same level in order to find items.
As well as the listed items, whether blue or otherwise, you do need to be on the lookout for two other types of object. Concealed in various scenes are pages of a journal belonging to the missing Professor Mandible. Finding these pages, which you can browse at your leisure, could help unravel the secret of the Professor's disappearance and might provide clues to solving some of the puzzles you will face during the game.
Also hidden in each scene are five types of beetle. If you manage to locate all five beetles within a scene then you are rewarded with an extra hint which can be used to direct you towards an area that contains a particularly hard-to-find item. Rather frustratingly you are not allowed to carry forward any beetles between scenes. I lost count of the number of times I was only able to find 3 or 4 beetles and so failed to gain my reward.
Location based hints are not the only form of help available to would-be explorers. There is also the silhouette feature. By highlighting a particular item, its outline will be displayed. However, sometimes, the scale of the outline is not reflected in the actual item which can throw you off the track but the advantages of this feature far outweigh any problems with scale.
The game is broken up into various levels with various mini-games interposed between them. These mini-games could involve a musical King Tut experience, using monkeys as balancing devices or some snake charming. From time to time you will also be required to locate a specific number of objects in a scene such as feathers, bananas or types of bread.
Although there is no time limit imposed on completing scenes, you are awarded points depending upon factors such as time taken, hints remaining and penalties for random clicking. You could also find your mouse cursor disappearing for a short period if you overdo the random clicking. Levels can be replayed if you want to improve your points total and game ranking.
Journeying to various locations, such as New York City, Casablanca, Esmeraldas and, of course, the Amazon rain forest, you will be faced with a number of well drawn scenes with eye-catching animations. Finding many of the items can be quite challenging although you do have the Hints feature to fall back on. The various scenes are back up by dramatic music and just enough of a storyline to keep you interested.
Hidden Expedition Amazon requires Windows XP and later. You will need a Pentium 800MHz processor with 512MB of RAM and 167MB of hard disk space plus support for DirectX 8.0. Focus Multimedia has priced this title at £9.78.
http://www.focusmm.co.uk/shop/Hidden-Expedition-Amazon-pr-1570.html