Fix-It Utilities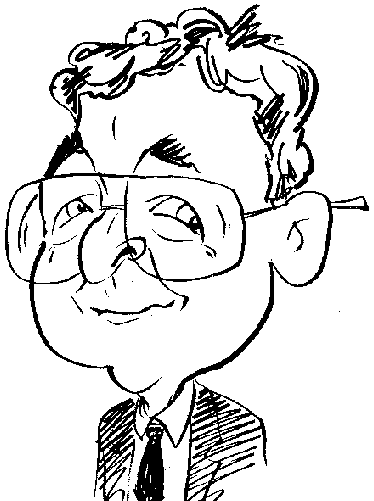 Review controls
Whether you adopt the "if it ain't broke, don't fix it" mantra or can not help making adjustments, you could benefit from using a set o software tools from Avanquest.
Buy Now!
Avanquest Fix-It Utilities 9
£29.35 direct from
Avanquest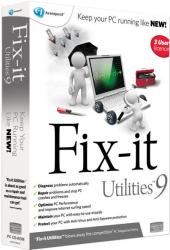 As its title indicates, Fix-It Utilities is a collection of tools that offer to keep your computer system performing at its optimum capacity. The last time I took a look at this particular product was with version 7 which displayed a "Works with Windows Vista" logo. That logo has now changed to indicate the product "Works with Windows XP & Windows Vista" with this current version 9 (I seemed to have missed out on version 8). A more prominently displayed message with this new version is that consumers now gets a 3-user licence making Fix-It Utilities a family-orientated product that can be legally installed on three separate computers. Version 7 also came with a 3-user licence but this required different serial numbers for each installation whereas version 9 only has a single serial number.
Installation of the product is reasonably straightforward as you follow on-screen prompts. You will be required to enter the product's 29-character serial number and select either a full or custom install. The latter option allows you to choose the destination folder plus which elements, including Anti-Virus and Anti-Spyware protection, are included. Finally you can decide whether to include an auto update and RecoveryCommander features before carrying out a system restart which places a Fix-It Utilities icon in the system tray.
The first time you run the software, you will be advised to go online and check for any updates that may be available. This is not compulsory but it is advisable. In my case this involved a 14.7MB download.
The interface of Fix-It Utilities is remarkably similar to that used by System Suite which comes from the same stable. Running down the left side are options to run various One-click solutions or access tools categorised as Diagnose, File & Maintain, Optimise, Cleanup, and Recovery while the larger area on the right shows the current rating for both System Protection and Health. These two ratings are extremely parochial in their scope as they disregard any software, such as Anti-Virus and disk defragmentation, from other manufacturers. This can result in the user getting a false impression of the system's current status.
The various One-click solutions are made up of a series of wizards which run automatically covering the areas of cleanup, protection, fix up and optimise plus an all-in-one comprehensive sweep. In some cases these solutions can be rather time consuming with no indication as to how much time will be required. A report on the steps taken and any action carried out will be generated at the conclusion of each solution.
By selecting any of the tool categories, you can take a more targeted approach as various tools become available along with a brief description as to its specific purpose. The Diagnose section contains seven tools that include a diagnostic check of the elements of your system, a media verifier and a Smart Disk Check. Included among the six tools making up the Fix & Maintain category are a Registry Fixer, System Scheduler and ClockSync option. There are eight tools in the Optimise section and these include Startup Commander, Registry Defrag and Memory Optimiser.
By far the smallest category is that of Cleanup with Disk Cleaner, Registry Cleaner and Shredder tools. Finally there are a total of eight tools in the Recovery section. Options are available to create, restore and manage checkpoints, undelete files, create a rescue disk plus undo any action carried out by Fix-It Utilities just in case things do not work out as you expect.
While there is some overlapping in the functionality provided by Fix-It Utilities, the range of tools is wide and varied enough to compensate for this. The Fix-It tools may not be the fastest or best of breed but this there are presented in an easy to use manner and they should help solve many problems that can occur with your computer. As mentioned earlier, you get a 3-user licence that includes one year of updates (including Anti-Virus and Anti-Spyware) at a cost of £29.35. System requirements are a Pentium processor with 256MB RAM and 170MB of hard disk space running Windows XP SP2 or Vista (32-bit).
http://www.avanquest.com/UK/software/fixit-utilities-9-114928