A Regular Overhaul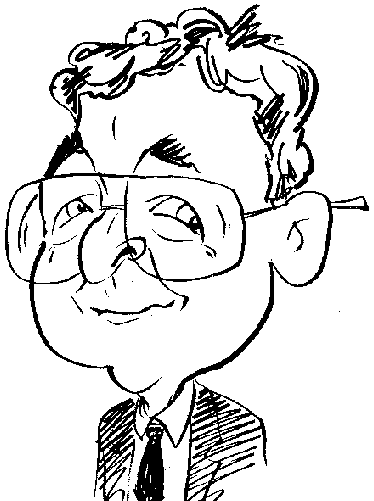 Like a car, your computer can benefit from a session with a mechanic such as a package available from iolo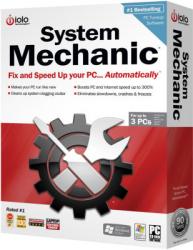 While a car requires a MOT certificate to show it is in good working order, your computer has no need for such documentation. However your computer does require regular overhauls to ensure performance is not hindered by internal and external influences. Just because you do not need a certificate, it does not relieve you of the responsibility to ensure your computer is running smoothly. One software package that offers to help in this respect is System Mechanic from iolo.
As with the previous versions of the software, System Mechanic 8.5 has been set up to check for any updates and download the latest it finds, without asking for permission, before even starting its installation. This is not a policy I agree with. In my case a 16.34MB download was required – fortunately this did not take me over my monthly download limit.
Once the installation has been completed, you are offered the option to set up an account or use an existing one for support and update purposes. You can also choose to have this account manually or automatically renewed at a cost of $29.95 on an annual basis. A further option allows you to sign up for maintenance reports, via email, as to the health of your computer.
Introductions are available, for new or existing users, detailing the new features of the product. System Mechanic offers to do a full check of your computer. This can be a quick or in-depth check with the latter being more thorough and time consuming. On the test system, the in-depth check took 28 minutes and reported on 12 problems mainly related to security issues. These problems can be fixed en masse or individually thus allowing the user some control over matters.
System Mechanic provides access to a range of automated tasks as part of its ActiveCare feature. These tasks allow you to let the software take the strain by seeking out and cleaning up clutter plus optimising the start up configuration. Hard disk errors can be repaired and the content defragmented. Registry problems, such as defragmentation and backup issues, can be handled. Security vulnerabilities can be blocked and software infections repaired. There are also options to fix broken shortcuts and deal with low memory issues. The user is able cherry-pick which of these tasks will be activated at the appropriate moment.
For a more immediate fix, System Mechanic offers four power tools covering acceleration, repair, cleanup and security areas with each one containing a variety of elements. There are also numerous individual tools classified under headings such as increase performance, enhance protection, free up drive space, ensure personal privacy and manage system configuration. Many of these tools are found in other parts of the program where they are used in conjunction with other features.
Often the tools allow a choice of quick or in-depth approach depending upon your needs. As many of the tasks undertaken by System Mechanic have a direct influence on your computer's performance, the software has a SafetyNet feature. Offering an undo-like capability, SafetyNet allows you to select actions from a list and undo them. The effect is to revert your computer to its prior state.
System Mechanic brings together a comprehensive collection of tools for helping keep your computer running smoothly. However it is not always accurate with its diagnosis. It identified update checking software as adware which needed to be removed and wanted to remove a reference to my chosen compression software from the start-up routine. There was also an unexpected system reboot when the software was trying to fix multiple errors – no problem occurred when the errors were fixed individually.
System Mechanic has been priced at £39.99 for a three-user licence. System requirements area any computer capable of running Windows 2000 and later with 256MB of RAM, 25MB of hard disk space and an Internet connection.