Baker Street Blues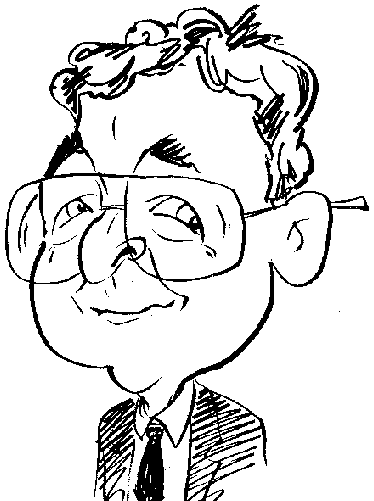 The game's afoot as you set out to save English treasures from a French thief in an adventure aimed at Mensa-joining 3+ year olds.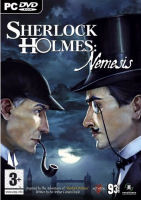 When it comes to creating an investigative adventure computer game, where better to start than with the doyen of detectives, that redoubtable resident of 221B Baker Street, known as Sherlock Holmes. Taking this premise, and adding in Arsne Lupin a French gentleman thief who features in a series of novels by Maurice Leblance, the developers Frogwares has come up with Sherlock Holmes: Nemesis. Set in the London of 1895, this is a totally immersive adventure where you have control over your current character using a combination of keyboard and mouse. The reference to "current character" gives the clue that you will need to undertake certain tasks in the guise of Sherlock Holmes, Doctor Watson or Inspector Lestrade.
The story opens with the familiar scene of Holmes playing his violin while Watson chatters away. The arrival of a letter from Arsne Lupin sets everything in motion as Holmes is challenged to stop Lupin from stealing five of England's most precious treasures. In the course of this challenge, which is rather long-winded, Lupin does reveal that Holmes does have some French ancestry.
Having carefully examined the resources and ratings of this game, I was expecting a fairly easy entrance into this adventure especially with the 3+ age ranking. However I was soon banging my head against the wall in frustration. Travelling around London while visiting sites such as the National Gallery, British Museum, Tower of London and Buckingham Palace is no problem, it is simplified by the use of a map that allows you to quickly move between areas. You also have access, via a right-mouse click, to an inventory, documents collected, and a repository storing previous conversations.
However against this help, you have to weight many puzzles that could cause you sleepless nights as you try to arrive at the correct solution. Perhaps some simpler offerings at the start of the game might help ease you into the required investigatory role but I can see some less-hardy souls giving up quite early on and moving on to attempt something more within their scope like reducing the National Debt. After all, in the present climate it would be frown upon to join Holmes in taking solace from a pipe of tobacco or his other means of relaxation.
In other respects, Sherlock Holes: Nemesis does have its plus points. The graphics are of a high standard with smooth scrolling as you move around while the various characters are believable, even Watson in his role as Holmes' shadow. These characters generally act as befits their position. Conversations, either displayed on screen or spoken, are appropriate to the period and background music adds an extra flavour. You also get more than a smattering of culture and education as you visit the different locations to complete the various tasks even if the Queen was less than amused.
This is not a game you are going to finish quickly, even if at all, but is should keep you busy for numerous long sessions. All I ask is that a clue sheet or walkthrough would have been appreciated by this reviewer to make my job easier and more enjoyable than what felt like conducting a self-lobotomy.
Sherlock Holmes: Nemesis requires a minimum of a Pentium III 1.3GHz processor with 512MB RAM and support for DirectX 9 graphics and sound running Windows 2000 and later. The game will need 3GB of available hard disk space. Although priced at £29.99, I have seen this title advertised on the Ascaron website for £19.99 and for less than £18 from Amazon.