High Seas Piracy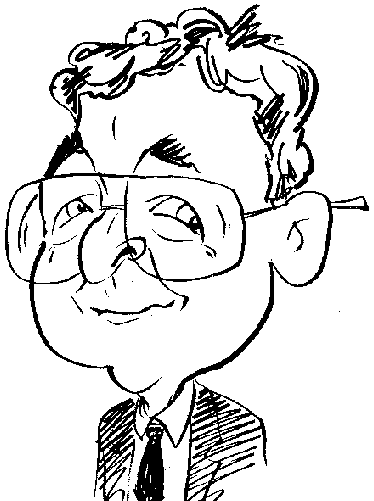 Anything Johnny Depp can do, so can you as you enter the world of an online pirate adventure of vast proportions.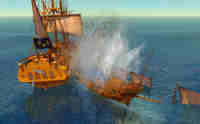 click to enlarge
Pirates are sometimes portrayed as romantic or comic characters (Pirates of the Caribbean immediately springs to mind) when the reality was that murder, looting and rape were the orders of the day with these scavengers of the high seas. Pirates of the Burning Seas offers to let you "Rule the oceans, seize the land, and forge a legend" in a multiplayer online game that is set in the Caribbean of 1720. With the game arriving on two DVDs, I never expected there to be too much difficulty in joining this despicable band and raising the Jolly Roger, however I was to be proved wrong.
As already mentioned the game is supplied on two DVDs and comes with various items of documentation and background interest plus a 30-day subscription enabling you to get started on your career as a pirate before any additional payments are required. You also get a Buddy key allowing you to invite a friend to join you on board this nautical adventure.
Installing the product from the DVDs appeared straightforward with a prompt appearing when you need to switch disks. Once the program files have been copied then separate routine will check for and install DirectX 9.0c and AGEIA PhysX Runtime which are supplied. Firing up the program for the first time requires you to create an account. This action does require credit card details despite already having a 30-day subscription.
What followed next could best be described as trial by download as I was subjected to numerous downloads as approximately 6400MB of data was transferred to the test system. As you might surmise this took several hours. It did give me enough time to read through the various known issues that are shown on-screen during this process. I was also able to find the rather miniscule indication of how long the process was supposed to take. Checking with the company's PR agency, I was informed that this state of affairs was unusual and it had not been encountered before. I carried out the installation on a second system; the trial by download was repeated.
Eventually I was able to get into the program and start my career as a pirate (I bet Johnny Depp never had this problem). Entering this MMOG (Massive Multiplayer Online Game) of Pirates of the Burning Seas, you have the choice of taking on the role of a pirate or join the naval forces of Spain, England or France as a Free trader, naval officer or privateer (letters of marque from your chosen country are what distinguish you from a full-blown pirate).
You start off with a default character representing your choice of male/female, Spanish, Pirate, British or French. Every visual aspect of this character's appearance can be customised before working through a tutorial which covers some basic controls plus sword fighting and a sea battle. Controlling your character in hand-to-hand combat was far easier than taking charge of a vessel during battle.
The game's main interface features a row of icons running across the bottom of the screen with tool tips appearing when your mouse hovers over each one. Positioned above this row, on the right, is a minimap giving you a top-down view of your current surroundings. Over on the left is the Chat window for communicating with in-game characters and others. A Stats area at the top left of the screen provides feedback on your life status, initiative and current balance. When taking part in hand-to-hand combat, a skills bar will be shown as you choose from dirty fighting, fencing or Florentine (using a small sword and dagger). Naval combat adds a panel containing gun status, accuracy rating plus sails and rudder controls.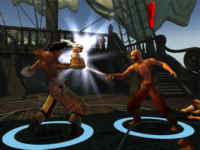 click to enlarge
Missions are at the heart of the game. As you build up experience gaining Victory points, so more difficult and rewarding tasks become available. These missions can be on offer at various locations throughout the game. You will also need to get involved in buying and selling equipment, activities you do not normally associate with pirates but necessary if you are to make progress through the game.
Visually Pirates of the Burning Seas is quite impressive. The various characters are easily recognisable while the sea looks realistic with rolling waves and the disturbance made by the passing of your vessel. As naval scenes tend to concentrate on your ship, it is impossible to tell if other vessels affect the water in the same way. The actual sinking of vessels does happen far quicker than I would have expected with very little, if any, debris left floating on the surface.
Although looking impressive with different types of buildings, inhabitants and other structures, exploring the various ports does throw up one of two problems that are annoying and can spoil the overall effect. Characters can suddenly appear as if out of nowhere in front of you while it is possible to walk through other people as if they were ghosts without substances. Some passages, which seem wide enough to let you pass, block your passage. Minor points, but as I said, they can be annoying.
Obviously, if I had not been intending to review this title, the problems and excessive downloads encountered would have been enough to cut short my career as a pirate even before it began. However once into the game, I must admit I found it challenging and an enjoyable experience.
I would suggest that anybody wanting to play this game should have the recommended system specification or better, rather than those listed as the minimum. The recommended specifications are a Duo 2.0GHZ or better processor, 1024MB of RAM, 6GB hard disk space, DirectX 9.0 compatible video card running Windows XP/Vista. Pirates of the Burning Seas has been priced at £29.99 with a monthly subscription of £7.