Fix It Utilities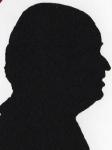 This product sold by Avanquest in the UK is version seven and looking at the things it does for your PC's health they are divided into seven main sections. Use the various preventative modules and with luck you will keep your PC in good health.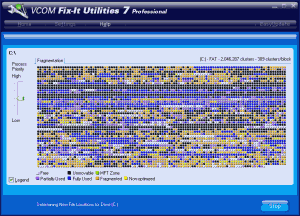 As always before installing any software it is wise to set a system restore point. This done I installed Fix-It Utilities 7 and when offered choices I went for a complete install. However should you want only a partial install (say two or three modules) it is possible. Eight minutes later and 264MB of hard disc used everything is installed.
Of course the first thing it wants to do is update itself and with some modules this is more important than others. The ones that immediately spring to mind are Virus Scanner Pro and the Anti Spyware. However as far as I am concerned these are not really 'Fix It' modules as surely their job is prevention rather than fixing.
The first item I will mention is Startup Commander this is a package that goes through the dross that gets loaded every time you Start your PC. If like me a lot of items get installed and then removed the first worry is has everything been removed and this is one thing looked at by Startup Commander. Some programs do not need to be loaded at Startup one such candidate is Adobe Reader, unless you use it all the time loading it when you need it may take a few seconds adding it to the burden at Startup is not essential. Some programs loaded at Startup are less savoury and could in fact be dangerous. Why not let it check for you.
If you have ever had a hard disc crash you only feel smug if your backup regime is perfectly up to date. That I suspect is a very small proportion of readers, so SMART DiscCheck could well help to notify you of any potential dangers and if nothing else encourage you to backup.
PC Diagnostics is something that most people take for granted or only shout when something stops working. So this module will tell you about, memory, hard drives, USB, DVD/CD drives, video, sound and even networks. It then enables you to get that updated driver or whatever else is required at a time to suit you.
System Monitor this module is a far enhanced version of what is in Windows as that only tells you there is a problem that more often than not you already know as the system has slowed to a crawl or totally stopped responding.
ErrorTracker is something that logs all Windows error messages that can assist in working out what is wrong. A visit to an expert may or may not be required but the more info you have the less time they will need to diagnose at their end.
The whole interface runs in a Window and there are four main tabs to make changes for things like how often it should update etc. The front of the DVD style box has an illustration of a multi bladed pen knife and that in a nutshell is what this does. A tool for most occasions. It is also nice in these days of people having more than one PC that this is a three licence version of the software with three totally different serial numbers.
It is stated to work with Vista and there is also Recovery Commander 3! included Free and that is stated to restore and recover data from a non-booting PC it alone has a price tag of £24.99.
Fix It Utilities 7 has a price of £29.99 it is available from dealers or direct from
http://www.shop.avanquest.com/uk/prod.php?pid=2102
Available from Amazon for £26.99 :
http://www.amazon.co.uk/dp/B000MQB7UE