Helping Atlantis Rise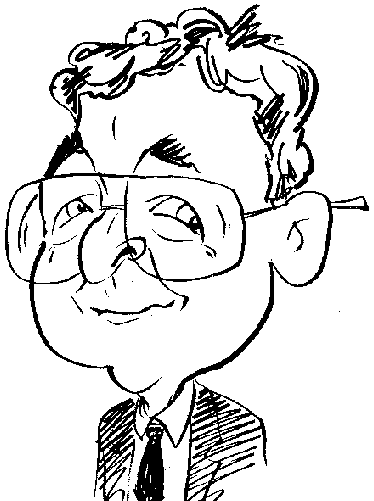 Time for a journey around the Mediterranean of old as we set out to restore Atlantis to its original glory.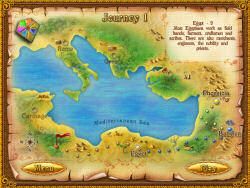 Joining to the numerous games that feature "Atlantis" in their title, is Rise of Atlantis from Terminal Studios. This is a puzzle game that incorporates snippets of information about various ancient Empires encountered by the players as they embark on a journey through the lands surrounding the Mediterranean. The object of the game is to collect all the various pieces that combine to form precious artefact that represent the seven powers of Poseidon, the patron God of the Atlanteans. Once all the artefacts have been collected and the journey completed, then the player will get to see the reappearance of Atlantis as it rises from its watery grave.
The journey that is set before the player encompasses the ancient kingdoms and empires of Phoenicia, Babylon, Egypt, Carthage, Rome, Greece and Troy with animated interludes to help immerse you in the culture and achievements of the different societies. At each stopping off point making up this adventurous quest, the player is faced with a challenge that needs to be completed within a designated time period. A playing area will be filled with icon-bearing tiles; sections of the artefact that is the current objective; and occasional power-ups that can be collected and stored until required in order to aid progress in a specific stage of the game.
In order to complete each task the player needs is to manipulate the artefact sections so that they progress down the playing area and become your possession when they reach the bottom. The manipulation is carried out by switching adjacent tiles so as to form groups of three or more tiles of the same type. These tiles then disappear causing anything above to fall downwards into a gap that is momentarily created. It sounds simple but it does called for a certain amount of strategy and fore-thought as various problems need to be overcome if success is to be achieved.
Immoveable blocks will be inconveniently placed in your path while some of the tiles will be chained and can not be moved until the chains have been released by being involved in a group of three tiles. Fortunately, as mentioned earlier, you can collect power-ups. These provide you with the means to increase the amount of time available to complete the current task; blow up a specific tile; set in motion a chain-reaction to destroy tiles of the same type; and switch the position of two tiles.
A further power-up is available. This is represented by a Sun icon which needs to be fully charged before it can be used to randomly remove tiles. The recharging process requires you to create matches of four or more tiles of the same type. When fully charged this Sun device can prove extremely useful as it randomly destroys tiles and add to your points' total. However you do need to be aware that this Sun icon does not retain its charge between puzzles unlike the other power-ups which can be carried forward. Points are awarded for every set of tiles that are removed; items collected; and for instigating a chain-reaction as multiple sets are automatically created following the removal of certain tiles.
This is a highly addictive game that is spread over 77 levels. At the successful completing of the game, you not only get to see Atlantis rising but also gain access to an animated 3D Atlantic screensaver. Rise of Atlantis is being electronically distributed over the Web. The initial download will give you 60 minutes of game time while a payment of $19.95 will unlock the game for unlimited play. System requirements are a reasonable 500MHz processor, 128MB RAM, DirectX 8.0 and later with 32MB of video memory, running Windows 98 or later.