Protection from Attacks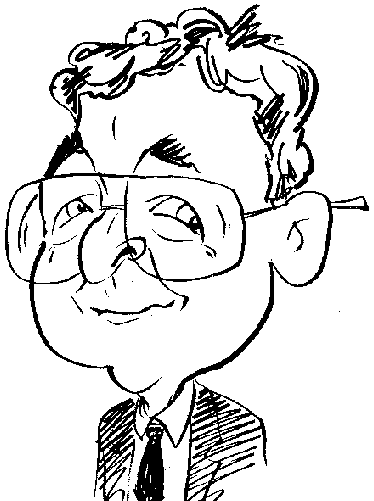 The rise in Internet activity can bring many benefits but also the unwanted baggage of intrusive threats. An Internet Security product can help provide protection.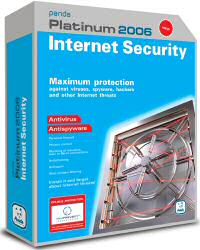 It is becoming increasingly common for companies firmly established in the arena of anti-virus software to expand in other areas of Internet security. These areas include features such as blocking Spyware and Adware plus dealing with spam and identity theft threats. The result of this trend can be seen with the appearance of all-in-one packages such as the topic for this review, Platinum 2006 Internet Security available from Panda Software.
Installation of this product should be trouble-free although the software is unhappy at sharing the stage with other anti-virus products including other versions of the Panda family. As part of its installation, the software will carry out a scan of memory just to ensure there are no nasty threats lurking there ready to pounce at an inappropriate moment. Once the installation has been completed, this Internet Security product provides a range of features that include an initial comprehensive check of your system to detect the presence of any possible threats that might already be in residence.
Once a threat, such as an infected file, has been identified, it will be disinfected or placed in quarantine for action at a later date if the problem can not be handled immediately. A report will be generated with appropriate graphs and this information can be automatically sent to Panda if you so wish. This latter feature comes with a promise that no confidentially or personal data will be included with the information sent. The comprehensive checking of your system can be a little time consuming so a degree of patience will be required.
At the heart of this product is its anti-virus functionality. This includes TruPrevent Technologies which provides the ability to intelligently analyse the behaviour of files and programs so as to block those that attempt to damage your computer. This technology helps identify threats that have not yet been included with the latest definition downloads.
Panda has introduced a number of new features with this version of its product. An anti-Spyware module attempts to block this form of intrusion in order to project your privacy. In the same way antiphishing capabilities has been included to project your personal data from those unauthorised to have accessed. Passwords can be used to further protect personal data.
Also new is the addition of an antispam feature that helps reduce the clutter that can quickly build up in your inbox. With the rise in popularity in wireless home networking, your system could become the target of Wi-Fi intruders. Platinum 2006 offers to provide protection from this type of threat. You can also block access to certain websites that might be considered unsuitable for younger members of the family. However this latter feature is not installed by default but this can easily be rectified. A personal firewall is included with this product.
Platinum 2006 can be customised if the default settings are not to your liking although they have been set at a reasonable level. You will need a 300MHz processor, 160MB free hard disk space and 128MB of RAM running Windows 98 or later. The price of this product, including twelve months of support and daily updates, costs £34.99.
http://www.pandasoftware.com/products/platinum_is2006_part.htm?sitepanda=particulares