Sibelius V4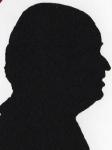 Sounds Classical? It could be, but equally this score writing software, could be used for Pop, Jazz, Funk or any other musical type you care to think of.
I must first state I am not a musician, however I have numerous friends and colleagues who are, in fact I could name drop several composers and conductors whose names are often mentioned.
Sibelius has been around for many years, I believe it started as an Atari product. I know one high profile user who only swapped to a PC because developments on the Atari were running behind the PC and in his position he needed to be at the cutting edge. One large academy many years ago decided that Sibelius was the way to go and deemed that one exam piece had to be written using Sibelius. Now the rule - as I understand it - is that one piece must NOT be written in Sibelius as pupils were getting to the point where they relied of Sibelius so much they did not know how to do certain things themselves. Perhaps a good example for non musicians would be learning to drive on an automatic car rather than a manual offering. Certainly a long while ago the driving licence was sub divided into a further category saying if you took you test on an automatic you could only drive automatics. If you were to pass on a manual you were able to drive automatic or manual. So perhaps a budding musician could allow Sibelius to take the scoring strain and the latest version certainly makes life very easy for the novice.
I think it was either two or three years ago - certainly at least a version ago - I looked at Sibelius last and that was for Education. Now the features grow things such as Dynamic Parts (always being set correctly in score, you do not need to know the special characteristics of the instrument) you are scoring for. Over 1700 ready made worksheets and resources. A silly feature (or lack of) previously it has not been possible to cut and paste into Word directly, now rectified. Various film and TV shows like Shrek2 and The Simpsons are written using Sibelius now you can use Write Music To Video, the video is shown in a window to aid the composer. The package itself is very mature - I can think of many products at version 4 that are not - and the authors always listen to requests. They are British and this is a British product. Full details from the link at the end.
Looking at their website there are other new add ons that are just being launched. One however that was launched earlier in 2005 was a Sibelius Keyboard. I am sure those old enough to remember DOS will know about various things stuck on keys or various plastic overlays above the function keys, I am sure Alt F4 means something to any Word Perfect user of that time. Here nothing so crude a keyboard of 109 keys and doing everything a standard keyboard can do. 35 of the keys are the standard cream colour while the others are various other colours to perform various tasks in Sibelius. Apart from the colour coding they also have the function written on the top or front edge of the key. This is a USB keyboard and just for good measure it also has two USB ports on the back edge for added connectivity. The keyboard is also somewhat smaller than a standard keyboard by cutting out all the space around the sides check these dimensions 43x12x4cm against those of your current keyboard. The only key that seems to be missing is the £ sign and the four side instruction sheet tells you how to generate this. The keyboard works with Sibelius 2 or later.
Sibelius is not a cheap product full details from the link below, including the Sibelius Keyboard. However if you are a composer then this is a necessary tool. Should you be unsure you can download a demo that lets you try out most of the features.