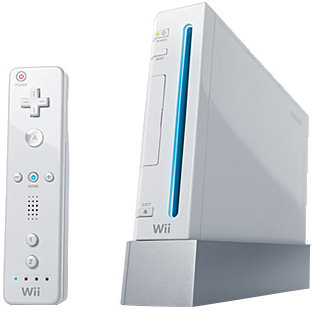 The weathermen are promising us a wonderful summer - just like in the old days. If they are right then you won't need this months GadgetSpeak prize, because you'll be outdoors enjoying all that fresh air and sun.
But...
Just in case (perish the thought) they've got it wrong - this month we have a shiny new Nintendo Wii that will be making it's way to one very lucky GadgetSpeak winner.
Lots of people seemed to like our competition question a couple of months back so we've taken the same path again this month - just to keep you all on your toes.
So - to be entered into the competition this month you'll have to:
Be a member and login (or join for free and login)
Go to our special competition page
Answer the particularly cunning qualifying question
Please do be careful - last time 5 people answered the question wrong - and we really don't want that!
And of course please remember to check the terms and conditions to make sure you qualify (at the moment you have to be in the UK - sorry to all those readers elsewhere!)