groov>>e Boombox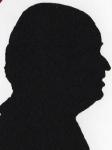 Certainly this takes me back, a cassette player front and centre and one of those new-fangled CD drive thingies as well as an AM/FM radio. Now first thing first let's find one of my stash of cassettes and then let's go back in time.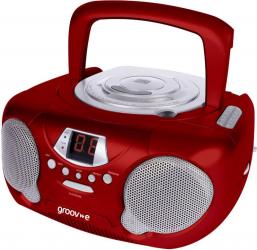 It is 28.5x20x16cm the four piece rod aerial add 60cm to the last figure the height. It weighs 1.9kilos without batteries inserted.
The 12 page Instruction Manual calls it a CD/Cassette/Radio Portable Player. This unit can run on mains or six 'C' cell batteries.
I will start with the AM/FM Radio trying to remember my days of listening to Radio Luxenberg or Voice of America under the bed clothes I thought tuning was difficult. The manual offers advice of reorient the Antenna for better reception when using FM. The advice for AM is to reorient the appliance. My reception in this area is normally good but the only stations I could get a listenable signal are Radio 2 and Radio 3 on FM the latter even got a stereo signal. On AM I got nothing but static.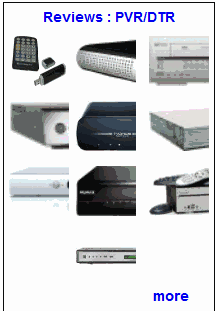 Having found some of my cassettes I was pleasantly surprised both by the quality of the sound and of my choice as I type this I am listening to Elkie Brooks one of my few 'popular' cassettes. Of course the main thing we all had a cassette for was to make cassettes for others of music they may like and providing that blank cassettes are still available to buy this unit can still do this either from the radio or from the CD, I can see no physical reason why you should not be able to record from 'Aux Input' but I failed in this during my tests.
There are six push buttons on top of the appliance Pause, Stop/Eject, Fast Forward (right to left), Rewind (left to right), Play with the clue impressed into it < meaning insert the full reel on the right and tape uppermost and finally record.
I was perfectly happy with the playback of commercial cassettes and my attempts at recording were OK from radio and CD. There is no auto turn round mechanism and I also needed to partially rewind a tape in order to eject it.
Next the CD this works fine there is a small two numeral track counter and there are touch buttons to advance or backup tracks there is also an option to program to play only certain tracks should you wish.
So the controls on the unit are volume on the left of the flat top with a three position slider switch behind it for Radio-Tape-CD the tape position also acts as off. The vast majority of the top is the flat mounted CD with a three position slider switch to its right for radio bands Stereo FM-FM-AM and in front of this a hard to read semi-circular radio frequency tuning band the rotary control for this is on the right side.

The rear has the battery bay, AC power input and Aux input no cable is supplied for Auxiliary input but any 3.5mm to 3.5mm should do.
I have already mentioned the touch button controls for the CD on the front above the CD input and these are split by the two digit CD counter display. Either side of this are perhaps the units best feature the pair of stereo speakers which are probably far better than those available at the time the Boombox or as they were often called Ghetto Blasters first came out.
The groov>>e CD/Cassette/Radio Portable Player is available from the link below for £34.95 with free delivery, mine was shiny red but blue and pink options are also available.
http://www.amazon.co.uk/gp/product/B00975MHDM?ie=UTF8&tag=gadge0a-21&linkCode=as2&camp=1634