Hidden Objects Stories 5-in-1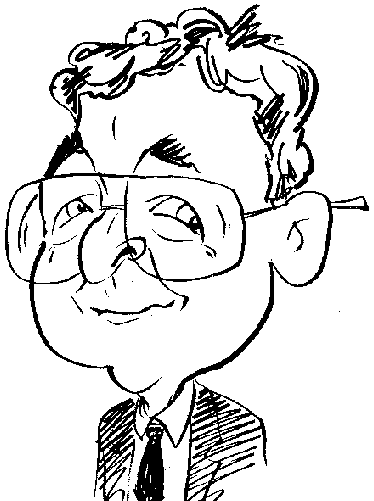 Review controls
As its title indicates, this next offering is made up of five games belonging to the Hidden Object genre.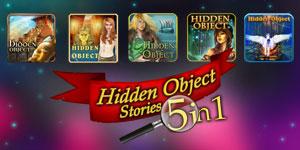 Developed by goGames, the five games making up this product take you on a globe-trotting expedition. You will need to explore 80 locations situated around the world. While you can dip into the five games in any order that appeals, each individual game insists that you follow its own particular route. This will require you to work your way along a numbered path and tackle a Hidden Object scene at each stop-over point.
At the start of each game you can create a profile for specific players to record their progress. You can also make a couple of adjustments to the gaming environment by turning off background music and other sound effects that tend to occur when you locate a Hidden Object or when you select an incorrect item.
While the five titles have a similar approach to their game play, they are not identical by any means. Three of the titles give the player a mixture of Hidden Object and Match-3 action. The other two titles concentrate their game play entirely on Hidden Object action with the player needing to find a series of objects concealed within various scenes.
Taking the games in the order they appear within an opening menu, the first is entitled Himalayan Mysteries. The game opens as you visit your favourite Antique Shop to research information regarding mystery treasures. You discover an old note which tells you that there is a map and key telling the location of, and granting access to, treasure hidden near a temple in The Lost Valley. You then set off to find this temple and the treasure as you journey through 27 levels of Hidden Object and Match-3 game play.
The second game, Secrets of Alexandria, casts you in the role of an archaeologist who has spent her entire life searching for the lost tomb of Pharaoh Ra-Matulah. The Pharaoh's tomb is one of the most mysterious places in ancient Egypt. It can only be reached by following the 32 levels of Hidden Object and Match-3 game play.
Viking Mystery, the third title in this bundle, opens as you hear people talking about an unknown ship that had been seen near the shore before it suddenly disappeared. Naturally curious, you set out to discover what happened to the ship and uncover any secrets it may hold. This journey will take you through 42 levels of Hidden Object and Match-3 action if you are to succeed.
Title four, the Magic Forest, is built around a strange dream. This starts as your character finds themselves stood at the gate that leads to a magical world. Drawn into this world, you begin a journey along a twisty path and find you must continue. The dream and your journey cover the 32 levels of the game. This time you are just faced with just Hidden Object game play.
The final title in this bundle is Coyote the Outlander which opens as you set out to discover an Outlander. Little information is initially revealed about Outlanders but you are given the clue that they are supposed to shed their skin. More clues will become available in the following 34 levels of Hidden Object action making up this game.
The scenes, used to contain the Hidden Objects that will need to be located, show some variety but are repeated from time to time. Similar repetition occurs with the list of items to be located. The list of objects to be found will be displayed as images, silhouettes or in text format. Rather unusually these the list will appear on the top of the screen instead pf the bottom which most other titles of this genre tend to prefer.
You start off with five hints represented by Question Marks. Used hints can be replaced by collecting seven items in a row. Positioned just below the list are two progress bars showing the time left to complete the task and current points total. Bonuses are awarded for finding objects quickly. If you fail to complete a Hidden Object scene within the designated time limit then it will need to be replayed with a different set of objects to find.
In your search for objects you can zoom into the screen imagery. This is carried out using the mouse wheel without loosing too much definition. You can then move around the screen and list of items using the left mouse button.
Appearing in just three of the game, Match-3 game play follows the standard pattern of created groups of similar tiles by swapping two adjacent titles. The created groups then disappear and are replaced by other titles falling downwards. These Match-3 games are time limited.
Hidden Object Stories 5-in-1 will only really appeal to fans of the genre and even those could struggle for enjoyment. I downloaded my game from Gamehouse.com where it is available priced at $9.99. The game requires a 1.0GHz processor with 512 MB of RAM and 145 MB of hard disk space running Windows 7 and later.
http://www.gamehouse.com/download-games/hidden-object-stories-5-in-1