Drinking Pure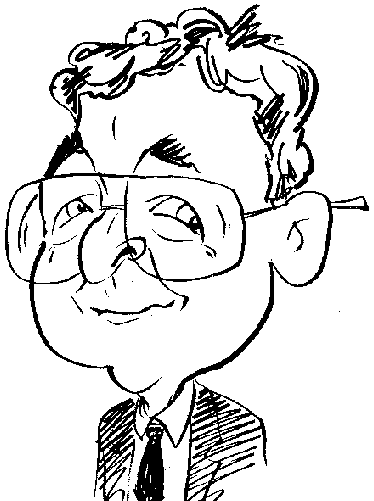 Review controls
With the subject of pollution being a hot topic, perhaps it is time to consider water purification.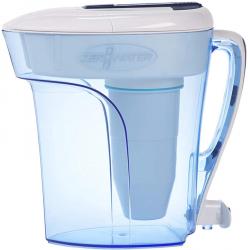 click image to enlarge
"Water, water everywhere and not a drop to drink" is the opening stanza of a song sung by Tommy Steele in a film that was mean to represent the early stages of his life as a pop singer. Fortunately there is a ready supply of this life supporting liquid for us to intake. That is if you are prepared up put up with the impurities that water supplier feel is a required addition and whose removal does not form part of their remit. Luckily for those who prefer a more pure version of the liquid, there is a solution from the aptly named ZeroWater company.
As somebody who is regularly advised, by various health employees to take on board more liquid to help combat blood pressure issues, I was more than ready to check out one of the company's products. This is the ZeroWater Filtration Jug. I had been sent the 12 cup version of this Filtration Jug which is priced at £39.99.
Developed by Zero Technologies, this product consists of a 12 cup filter pitcher that can hold 2.8 litres of liquid. Built into this pitcher are an ion exchange filter and water quality metre plus a grip handle for easy portability if the need arises to move this water container to another location. While you must supply the water, via your domestic tap system, the ZeroWater pitcher will do all the necessary work to remove the impurities that may be present in the liquid delivered by your water supplier.
Claiming to remove 99.6% of impurities, delivering the same purity of water that you would get from bottled purified water, ZeroWater acts as tour personal water dispenser. However before this purification can be carried out, the ZeroWater pitcher needs to be made ready to perform its task. It may initially appear that no instructions, regarding the setting processor, is provided. But the instructions are there tucked away inside the pitcher from where they can be easily removed along with the filter unit required by this product. With everything put in place, as listed in the instructions, and the pitcher filled with the relevant amount of tape water, the ZeroWater filtration system works through a five-stage process of water cleansing.
Stage One involves a Course Filter Screen to remove suspending solids such as dust and rust. Stage Two disperses the water across the entire width of the filter to remove more suspended solids and contaminants. With Stage Three, the focus is aimed at a multi-layer activated carbon and oxidation reduction alloy dealing with organics and improving taste by removing different contaminants plus chlorine and heavy metals. Moving on to Stage Four, an Ion Exchange feature removes totally dissolved solids. Finally Stage Five, made up of ultra-fine screens and non-woven membrane layers is used to remove suspended solids, missed by earlier stages, and ultra-fine particles. This five stage process, not surprisingly, is not instantaneous but is usually completed in little more than ten minutes. You can then drink your fill of purified water.
When serving this water from the pitcher you have a choice of two methods. You can pour the water from a spout-like opening at the top of the jug. But a more convenient method would be to use a push-button at the base of the unit that opens up an outlet from which the water can flow. With this latter method, the pitcher needs to be positioned next to an over-hang so that a cup can fit underneath the outlet. You can then drink water that has been purified by the removal of elements such as Arsenic, Barium, Cadmium, Copper, Iron, Mercury, Uranium, Chlorine, Fluoride, and Nitrite.
Included in the kit is a TNS Water Quality Meter. This can be used to test and compare the purified water delivered by the ZeroWater technology and that coming straight from the tap. ZeroWater has a number of filter packages for purchase including a two-pack unit priced at £14.99.