Xara Photo & Graphics Designer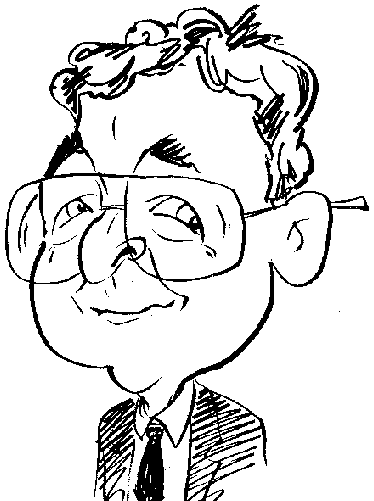 Review controls
So what version would you expect to follow version 11. In the case of this next product it is a sizeable jump to 365.
Xara's flagship product of Photo & Graphics Designer has now reached version 365 – now where have I seen that particular version number before. As you might suppose from the product's title, this software package combines creative designer and photo editing capabilities within a single package.
Following the pattern established by Xara's parent German company, MAGIX, the installation of this software will require the entry of a lengthy serial number. In the case of Photo & Graphics Designer 365, the serial number is 30-characters in length and needs to be entered in six blocks of five characters.
By default the Xara software will open showing a single page of any new document. A right mouse click on a page will allow you to switch to a Multi Page View with the ability to scroll through the various pages making up the document. Arranged around the central work area are various info bars and tool bars with fly-outs, for when you have the option to switch between available options, from the left sided tool bars. On the right side of the screen are Galleries for local designs and page layer content. As with the tool bars, the Galleries have their own fly-out options as you select from categories that include Line, Fonts, Colour and Names. Supporting the whole arrangement is a colour palette running across the bottom of the screen.
Since the release of the previous version of this software, the developers have been hard at work with the creation of new features and enhancements of existing tools. While this type of work will continue in the future, users will no longer need to wait until the release of any new version of Photo & Graphics Designer to take advantage of the new benefits. This is due to a change of policy with regards to a new Update Guarantee.
Instead of waiting in anticipation, users will be able to download and use these new features as soon as they become available. These upgrades and patches will be available for a free download for the 365 days after the original software was purchased and registered. Hopefully I am not being too cynical in suggesting that part of the reason behind this change of policy would be to encourage users to register their copy of the software.
This latest version of Photo & Graphics Designer comes with a number of new and enhanced features covering aspects of photo work, EXIF Tools, text enhancements and available content. Handles have been added to photos to help when moving, rotating and scaling such items. The new Cross Process Photo effect has the ability to add some dramatic contrast and saturation effects, almost as if different chemicals were used to the development process. A couple of new blend modes have been added. Colour Dodge will brighten a scene while Colour Burn has the opposite effect by darkening a scene.
Among the improvements with the EXIF Tool is support for IPCT and SMP tags. Over 25 ready-made effects, available from the Content Catalogue, can be used to enhance images. The introduction of a Magnetic Lasso feature makes it easier to select and remove unwanted objects from an image. A new paintbrush tool has been added to the photo fly-out option for adding specific effects including the previously mentioned Colour Dodge and Colour Burn effects.
Several enhancements have been made to the handling of text within this software. Adding to the user's ability to insert symbols and icon into text, you can now insert editable vector shapes. A search function for symbols has been added and this should prove extremely useful as more than 1500 symbols come as standard and that is before any new ones are downloaded. You also have the option to replace a symbol following a right mouse button click. Other text embellishments include improved subscript and superscript positioning; the standard switching between formatting such as upper case, lower case and sentence case; and setting the language for a spell checking facility covering the whole document.
With this latest version of Photo & Graphics Designer you get an enhanced Online Content catalogue giving access to a free library of over 500,000 royalty free photos with a full keyword search of the entire catalogue. The use of photo grids or SmartShapes means it is now easier to display different shaped images on a website as containers adapt to the content. Improvements have also been made to the import / export of Word, RTF and PSD documents plus the importing of PDF documents.
Along with a non-destructive ability, allowing the easy process of undoing previous actions, and the automatically regular saving of work, are sometimes features often forgotten but both are supported by this version of Photo Graphics Designer. Xara Photo & Graphics Designer is well worth considering. Priced at £49.99, this software requires 500MB of RAM and 200MB of hard disk space running Windows 7 and later.